Each animal represents a different meaning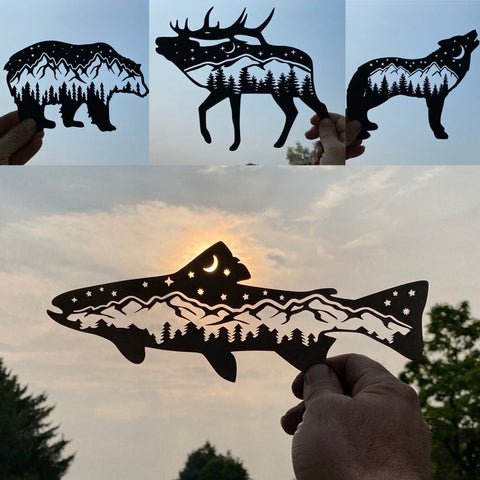 This amazing piece will be the favorite among trout fishermen, salmon fishing, and serves as a fantastic addition to your cabin or home decor!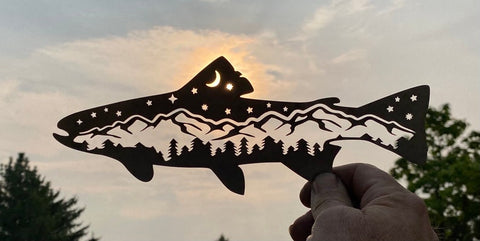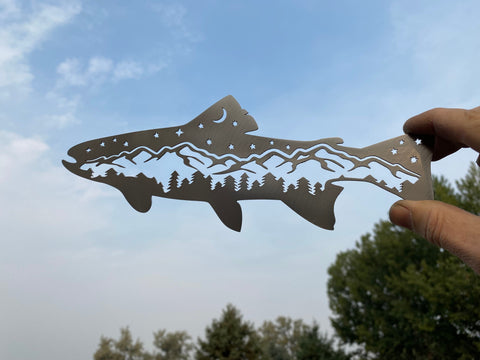 These wolf metal art pieces are turning out so amazing! The details on the stars and moon against the night sky are simply fantastic!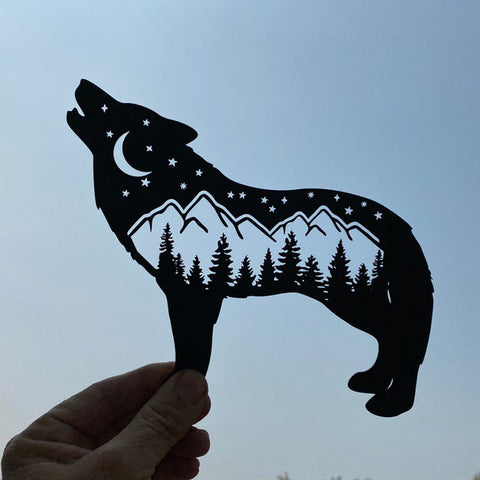 These also make a great gift for elk hunters and outdoorsmen alike!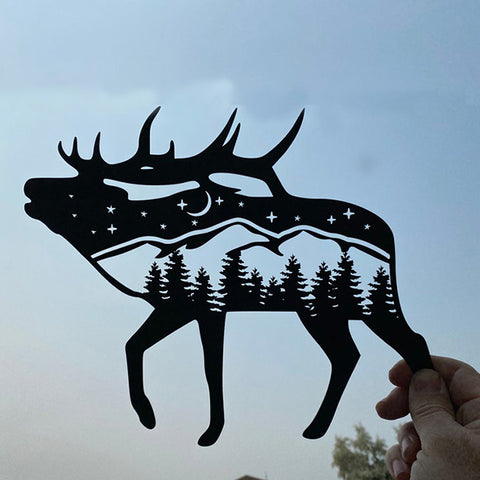 Durability:  All products are powder-coated to last a lifetime. We also offer a 5-year quality guarantee against defects. It is suitable for both indoor and outdoor use.
How to use: Most products come with mounting holes so it's easily hung with screws, hooks, or wall magnets.
Where to hang: Our metal signs are perfect decoration items for cabins, lodges, garages, patios, man caves, she sheds, barns or storehouses.