This beautiful piece can be unfolded to show the carved religious scenes inside or folder to show the 3 Kings in a smaller rendition.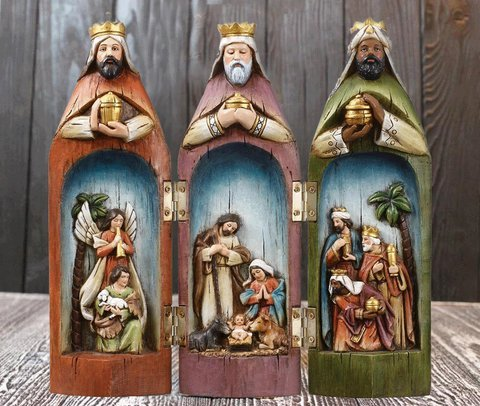 This is our most unique and popular Nativity suit! It aims to combine tradition and modern minimalism. With incredible craftsmanship, this set will surely become your family treasure!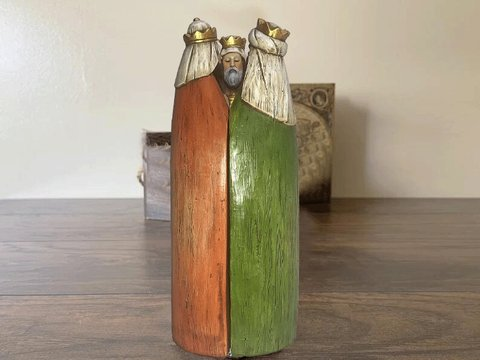 Elaborate, beautiful but neat work for the glory of God! This is a beautiful reminder of the Christmas miracle.
If you buy 3 models together, you can fold it and place it at will, very beautiful!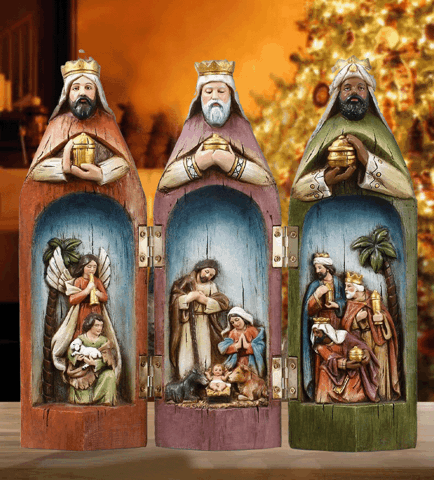 Hand sculpted by skilled artisans
Looks wonderful on a mantle or in a book shelf
Approx. dimensions: 4 x 3 x 10
Created for Macy's
Material:Resin
Wipe clean