It's been recommended by 76.1K people on Facebook, Twitter and Instagram
💡With this innovative product, your home will be brighter and more beautiful!
♻Runs automatically, no battery or electricity needed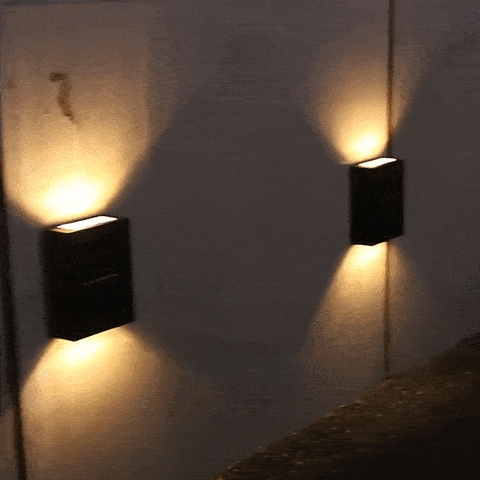 ✨CREATE YOUR OWN LIGHTING, ANYTIME, ANYWHERE!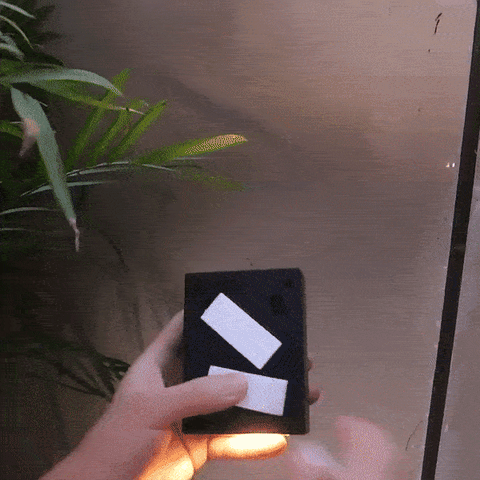 💫This solar light is a solar-powered fence light for the bright illumination of your outdoor home. It has an elegant warm light.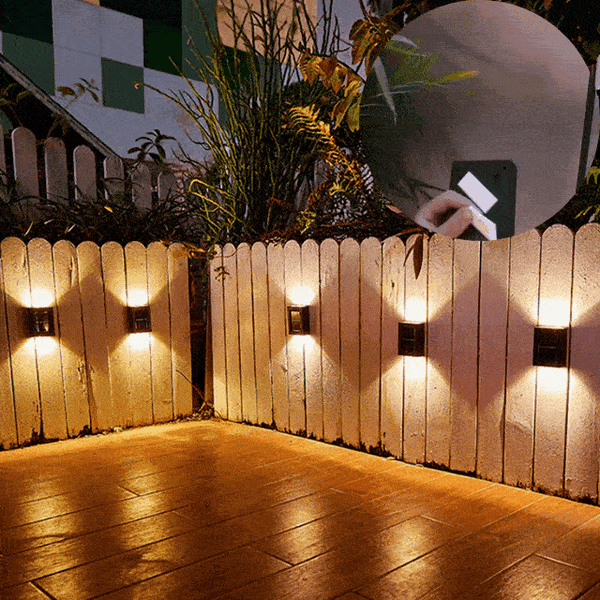 ☀The light from the solar light is balanced to give off a natural, warm glow, but enough to illuminate the area without glare.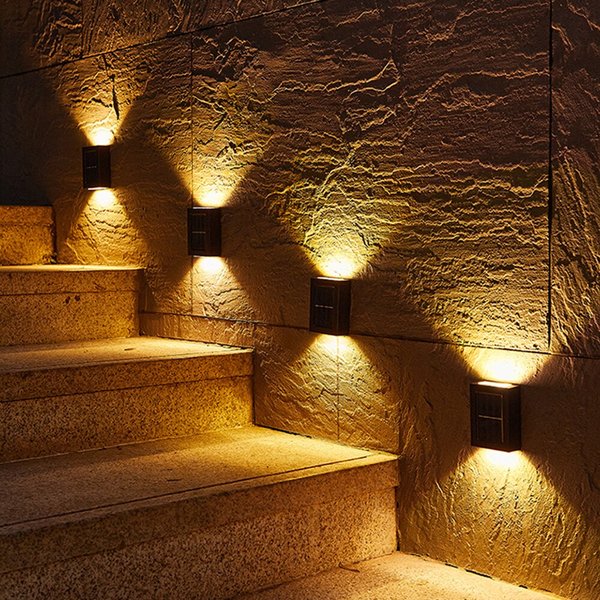 It is made of high-quality ABS material which makes it durable.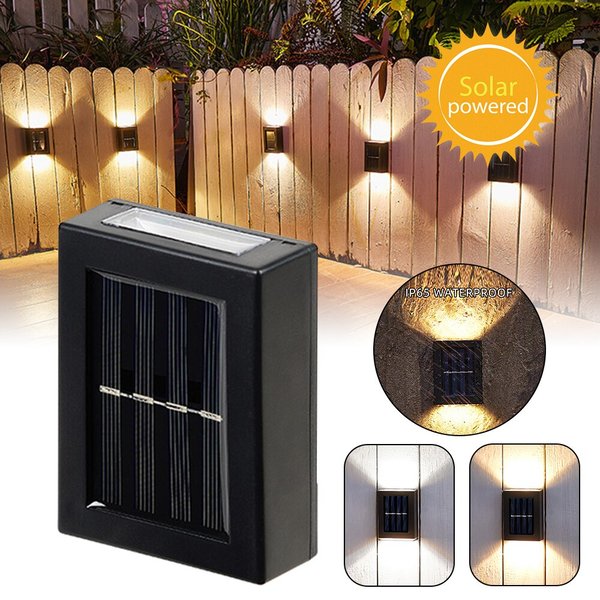 It's waterproof so you don't have to worry about rain or storms.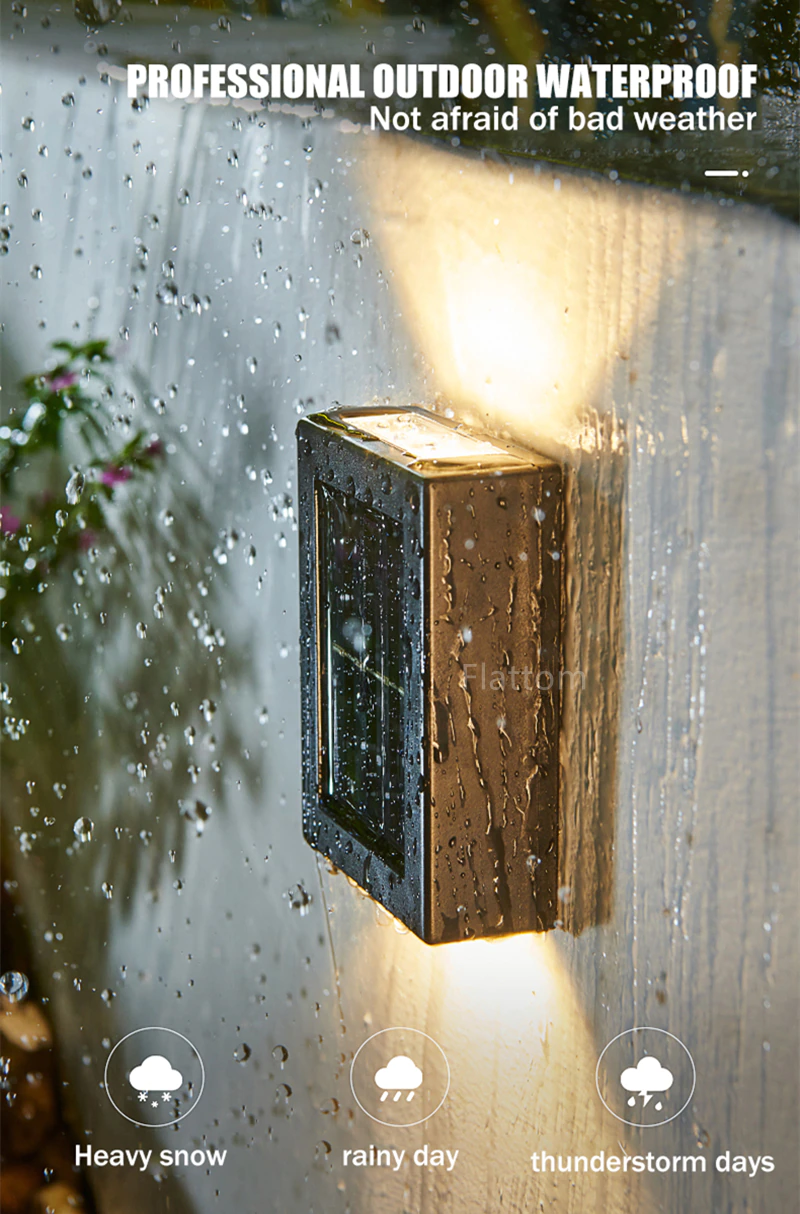 Specification
Easy to install and requires no wires or adjustments.
These solar lights are ideal for illuminating stairs, paths, patios, gardens, and fences, and also for illuminating the closet door, backyard, driveway, garage, and exterior wall.
NEVER DARK AREAS IN YOUR GARDEN OR IN YOUR BACKYARD AGAIN!
Get light where you need it without breaking any wall or without electricity
Very easy installation. With no tools required 🛠️, you can get light where you need it just in minutes.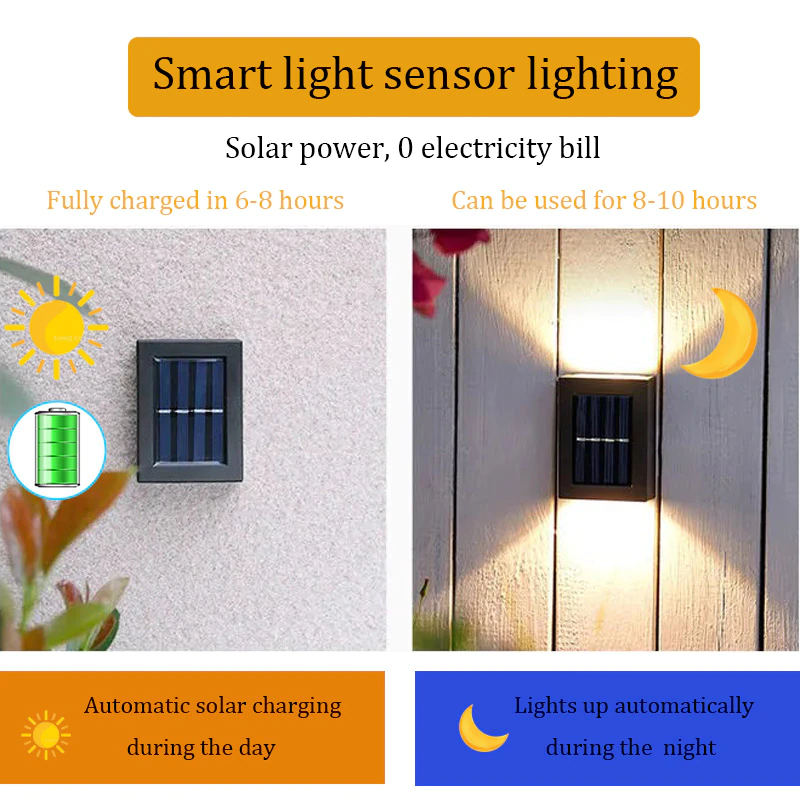 No switches to push, no batteries to replace. Just hang them on the wall and enjoy the light! They will charge during the day, and they'll give you warm decorative light at night
Light up your world!

No wiring, no batteries: These lights are powered by solar energy (even on a cloudy day, you will still get some light)

All the light you'll ever need - These solar wall lights are equipped with 2 LED, and they offer bright light. Now you can get light where you need it without breaking any wall, without electricity, without replacing batteries.

Easy to install - They can be installed easily with 3M adhesive tape, and they will give you warm decorative light at night, with no switches and no wiring.

Save money - No electric bills, no wiring, no electrician
WHAT YOU'RE GOING TO RECEIVE: 1 PCs SOLAR LED WALL LIGHT