Have you ever seen a rain gauge like this?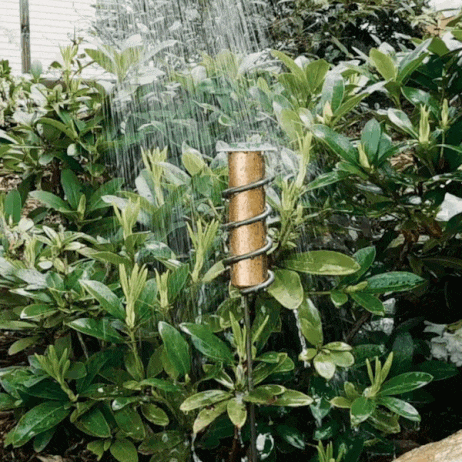 We sure hadn't, which is why we knew we just had to try it out. It turns out to be so much fun to use—beautiful in the garden, helpful for older eyes that can't see those tiny measuring gauges from a distance, and really reliable and accurate.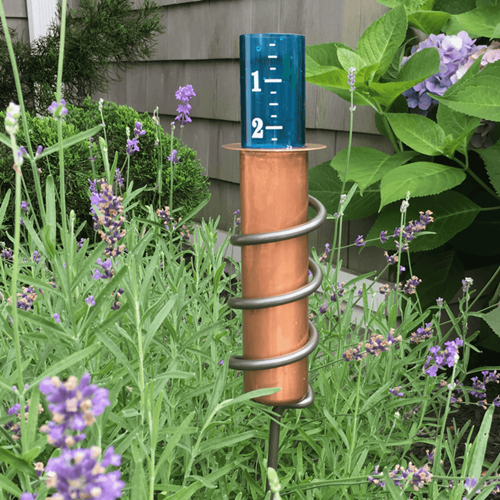 Turns out that the design of this unique rain gauge is based on Archimedes' principle of water displacement, resulting in a fun and functional instrument and garden accent unlike any other.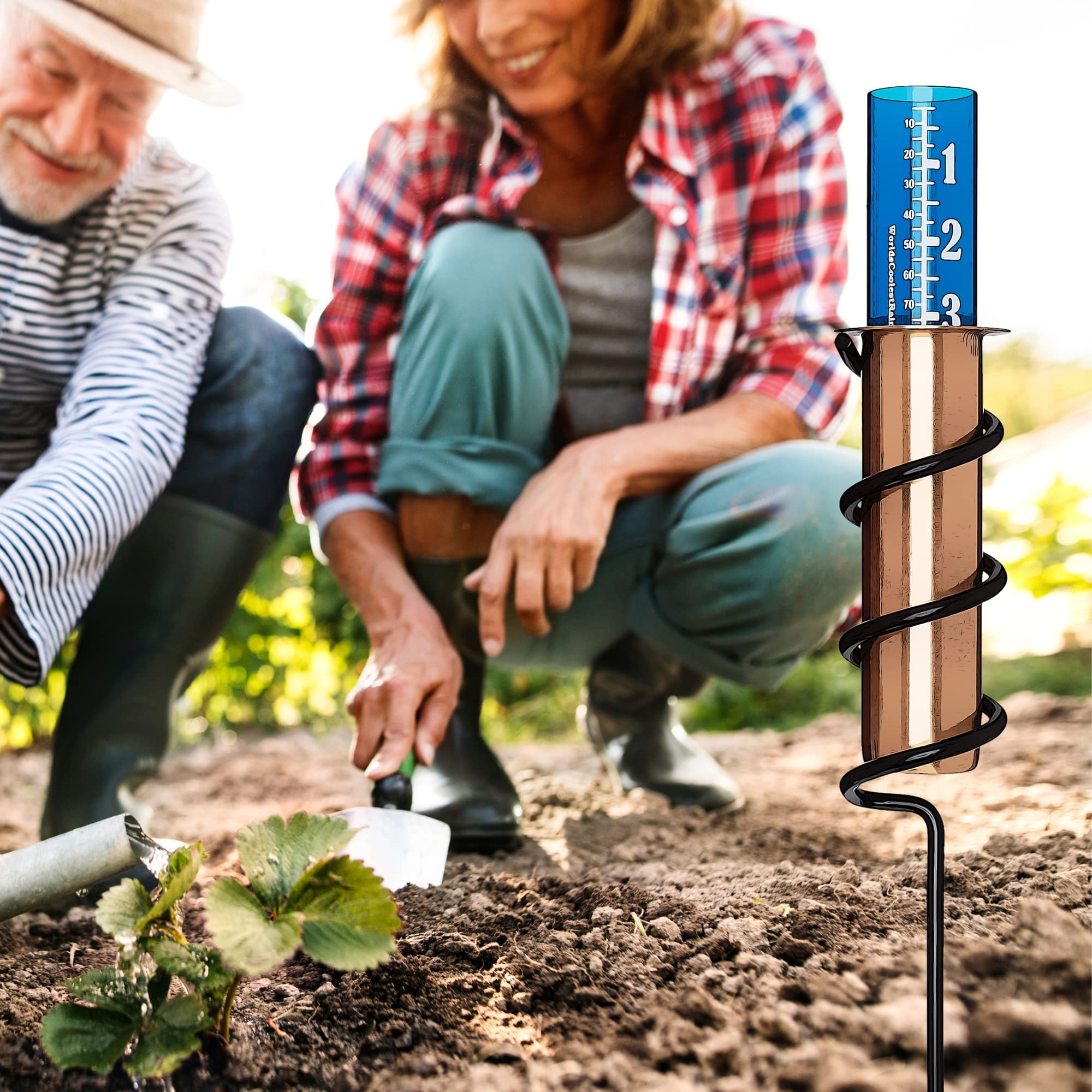 Here's How it Works:
The solid copper flute collects the water, and the extremely durable blue polycarbonate measuring tube with a calibrated float sits down inside the flute. As water fills the flute, the blue tube floats up, displaying the measurement. Ha! You can see it at a glance, even from far away . . . but you might want to move closer, because the spiral copper design and the bright blue of the tube are both worth a second look, just for their beauty.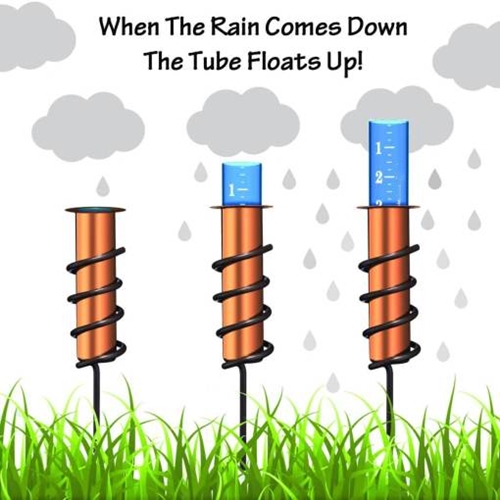 The rain gauge is held in a sturdy steel mount that's powder-coated for rust resistance. Just sink the bottom stake into the soil and you're good to go. So now you have another reason to hope for rain each day.
MADE FROM
metal, polycarbonate, #7 other (O) plastic
MEASUREMENTS
Stake: 15.7" H
Gauge: 6" H x 3" diameter
CARE
Occasionally clean the tube and flute with warm, soapy water and a bottle brush. Do not use lubricants or abrasives.
NOTES
Maximum capacity of gauge is 5.5".