This is the on-the-go watering solution!
Are you worried about watering your plants during the holidays?
With this automatic watering system, you can leave worry-free.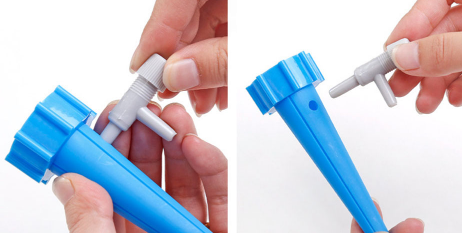 Try this product to control water flow. Insert the plastic part into the ground. Pour a bottle of water over that part. Regulate the irrigation water through the valve. It can continuously water your plants for nearly fifteen days.
DESCRIPTION:
This automatic watering system ensure your plants green and lush.

This system helps you grow your plants scientifically and ensure plant health.

The speed of the sprinklers during the holidays is adjustable with the valve.

The sprinkler tip is compatible with most plastic bottles with a diameter of 2.75 cm. It is very ecological.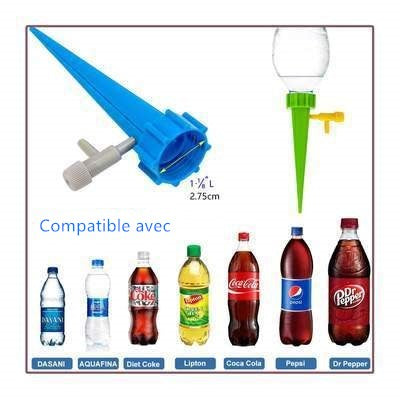 USE:
Insert the valve into the sprinkler tip.

Cut the bottom of the bottle.

Fill the bottle with water.

Turn the knob to adjust the flow.
FEATURES:
Color: Blue, Green
Material: high quality PP

Specifications: 3.5*13.5cm

Weight: 9g