Add a surreal and elegant feel to your home or office with our Abstract Melting Clock. This very unique timepiece is reminiscent of surrealist art, with a curved surface that adds a melting illusion over whatever shelf or desktop you place it on top of.
Perfect for adding a "wow" factor to a space or filling a shelf in a unique way.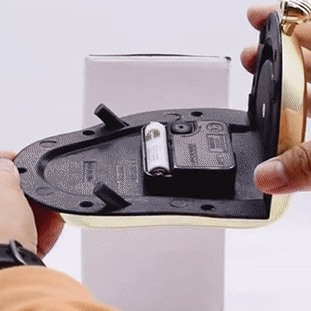 SIMPLE & EASY SETUP
Place this clock on any shelf and in any room without having to drill holes in the wall. The upper portion that rests on the shelf/ledge has perfect weight balance so you'll never have to worry about it ever falling and breaking.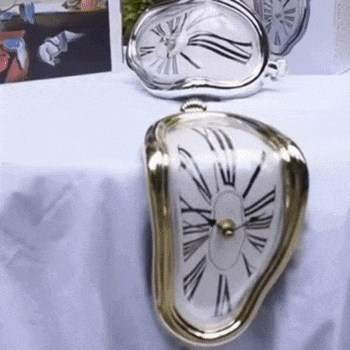 FEATURES
TRENDY YET PRACTICAL: This funky design is "cool" enough for all ages yet practical enough for daily use. The top hangs securely from any flat surface.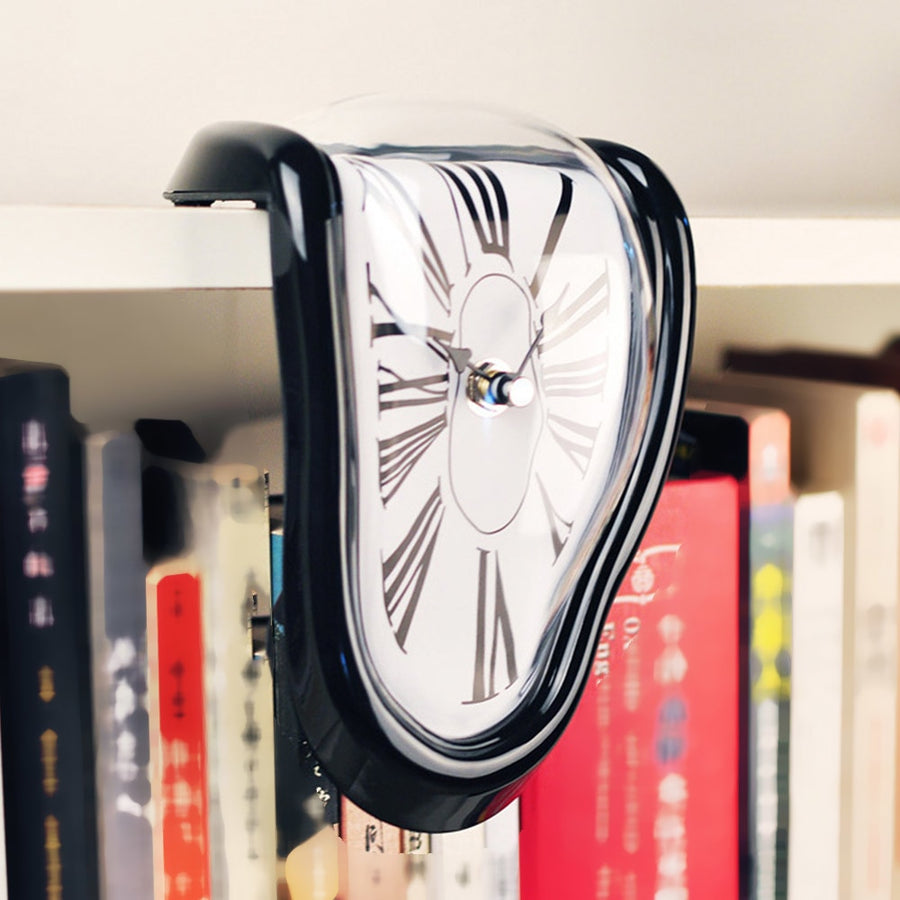 CAREFULLY CRAFTED: The curved surface area creates an illusion of melting time. For some it will inspire deep thought, for others it will be a source of good conversation. The clock design is modern and classy.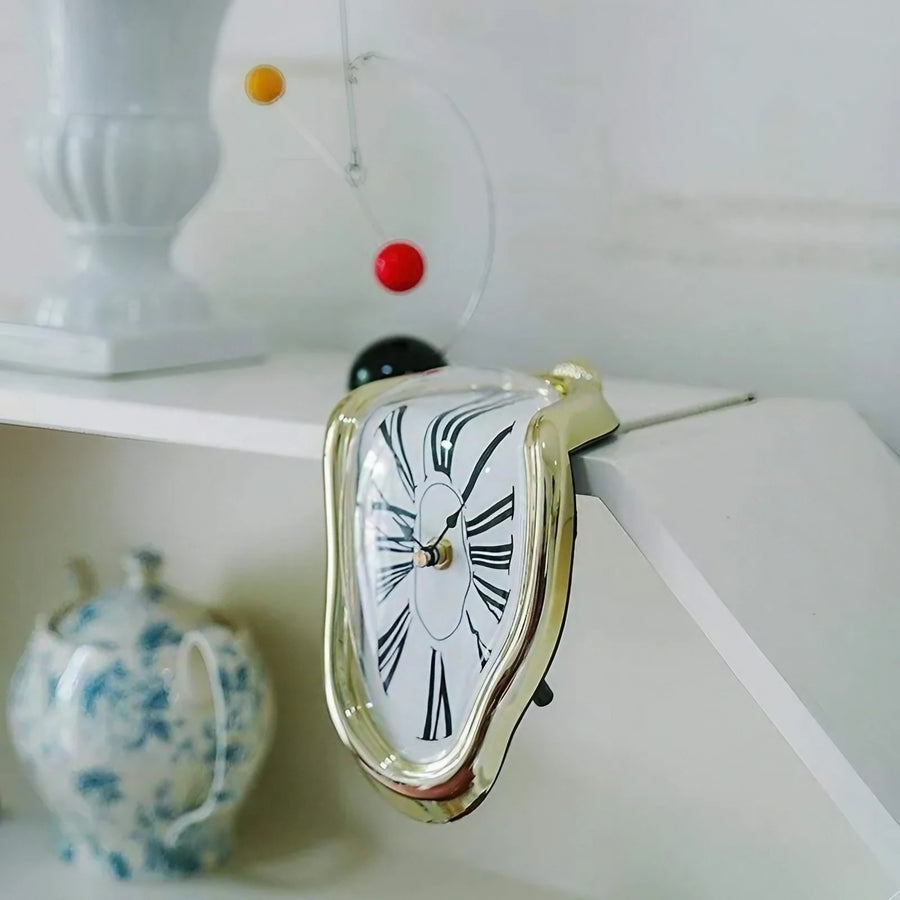 A PERFECT GIFT: This timepiece makes a great gift for home decor or art enthusiasts alike. This classic shelf clock adds personality to any room.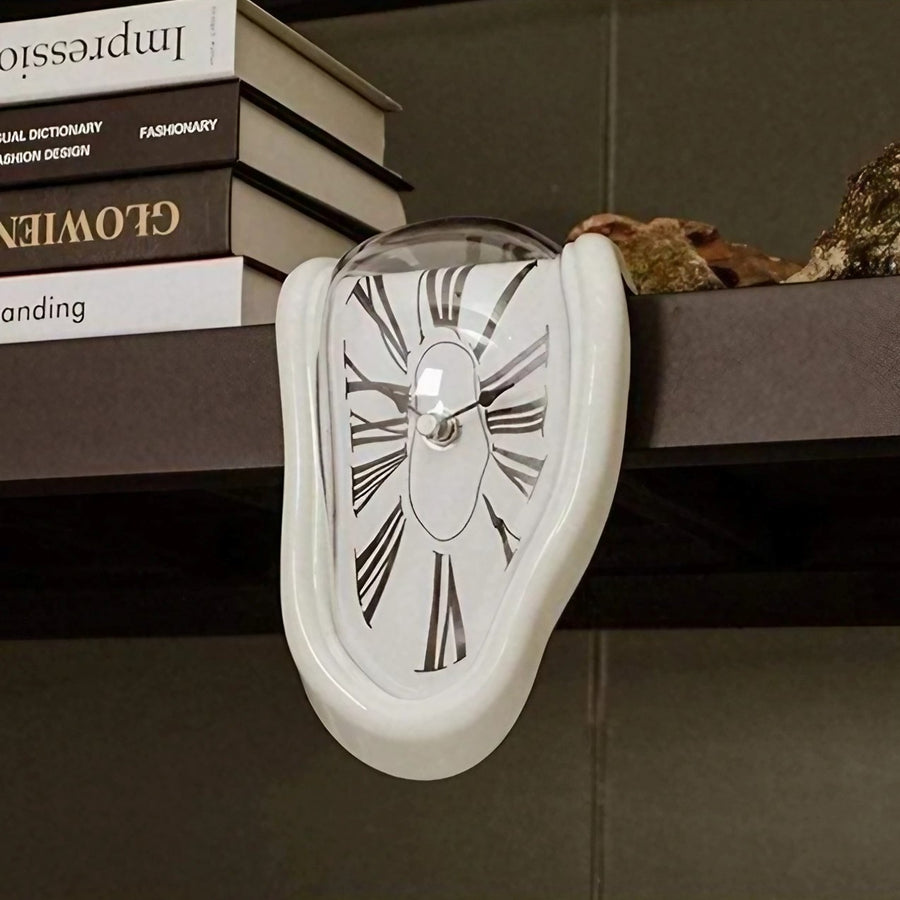 TECH SPECS: The hanging clock has Roman numerals, two manually adjustable hands, and requires 1 AA battery (not included). Measures 18 centimeters X 12 centimeters and is fully functional, not just for show.