🌈THIS WILL GIVE LITTLE RAINBOWS WHEN HUNG IN A SUNNY PLACE.
💖This wonderful piece is perfect for giving to a loved one any day that you want to brighten up someones day and put rainbows in their life.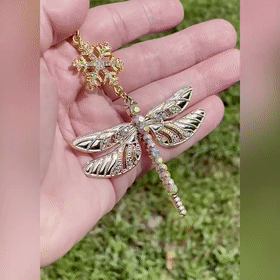 💖Handmade, each dragonfly contains a snowflake with curled ornamental hooks. I will provide a piece of ribbon to be easily tied to the car mirror or wherever you like.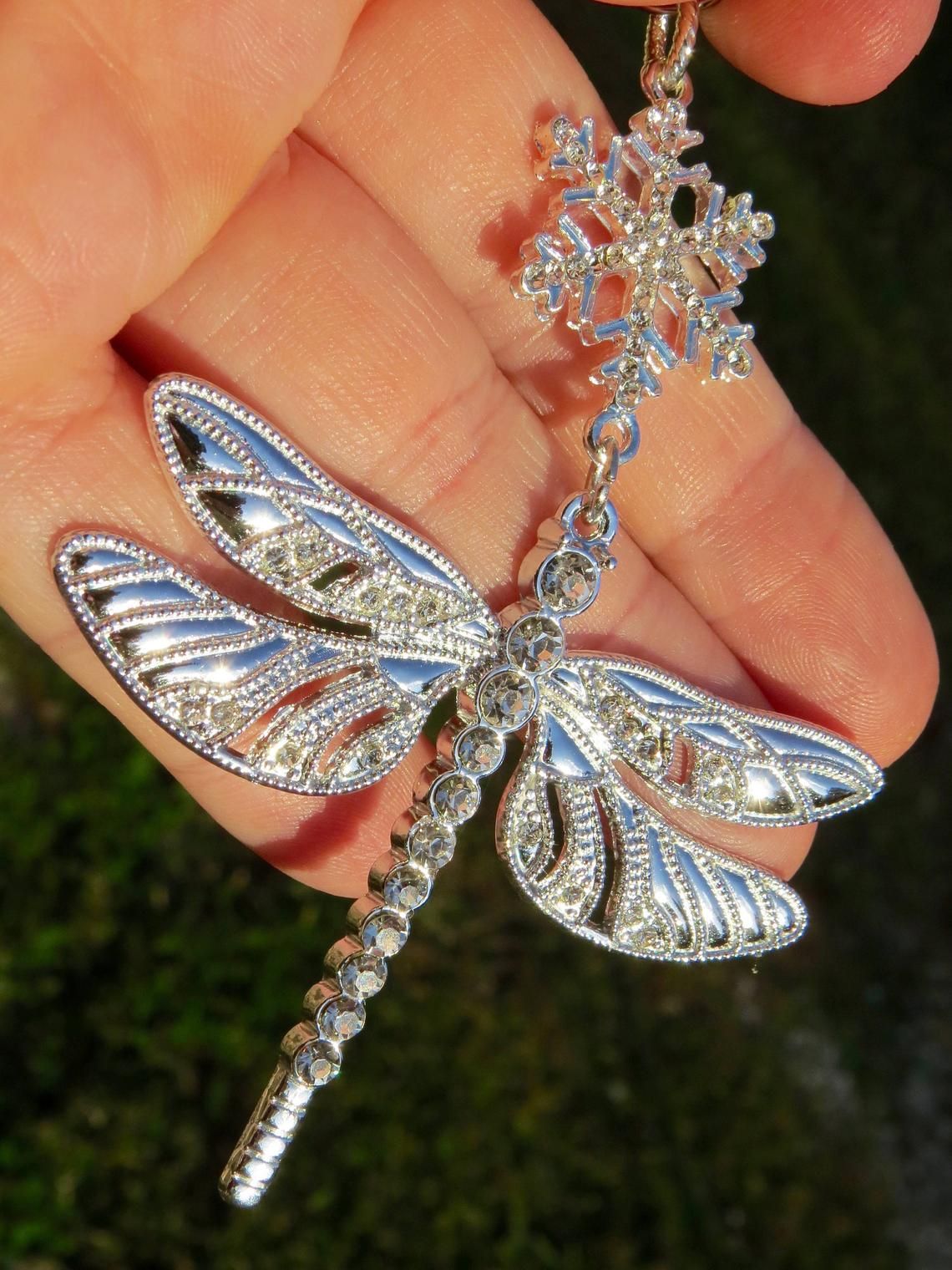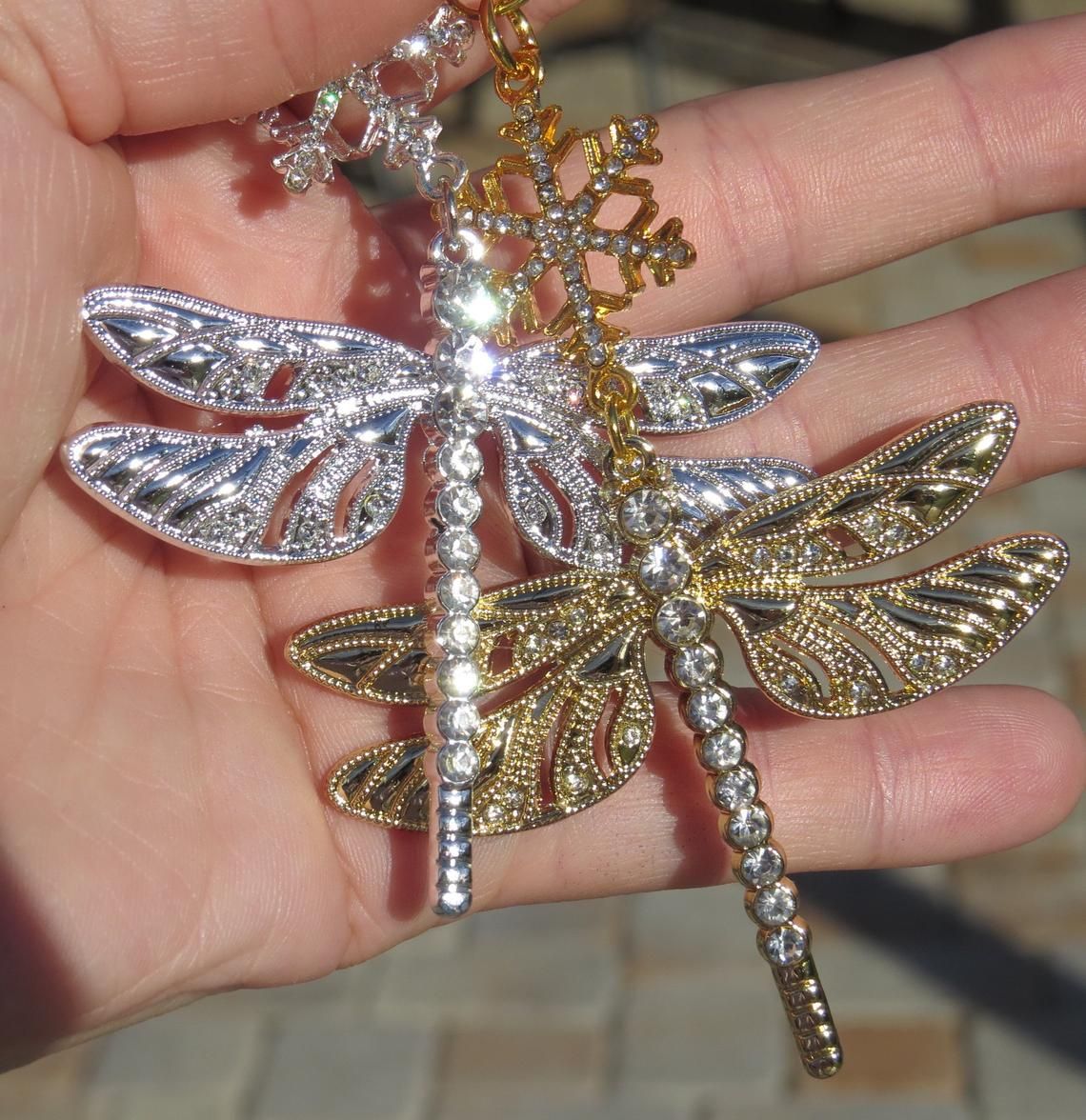 🎁Suitable for adult gifts or encouragement gifts for daughters, friends.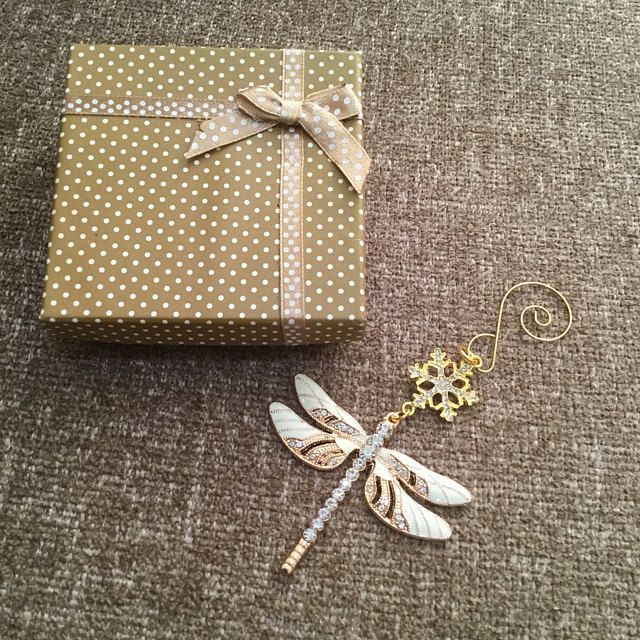 Description:
Decoration size: 3.5'' L x 2.5'' W (decoration hook, not included in the length measurement.)
Material: pendant, chain, link, decorative hook, crystal, diamond
I use only the highest quality materials available, Swarovski crystals, which are recognized worldwide as the finest quality crystal, the purest, most brilliant, and most consistently cut.
All the crimp beads are Sterling Silver and hand rounded with care.
Color: silver, gold, red, blue, purple, green, platinum, red gold, pink, black