How Can You Make Your Christmas More Ceremonial?
Each box of our Deluxe Advent Calendar contains 24 cards with the title of the Christmas movie and some fun trivia! The Countdown to Christmas starts on December 1st, and the Countdown to Christmas Calendar is the perfect way to start your own Christmas.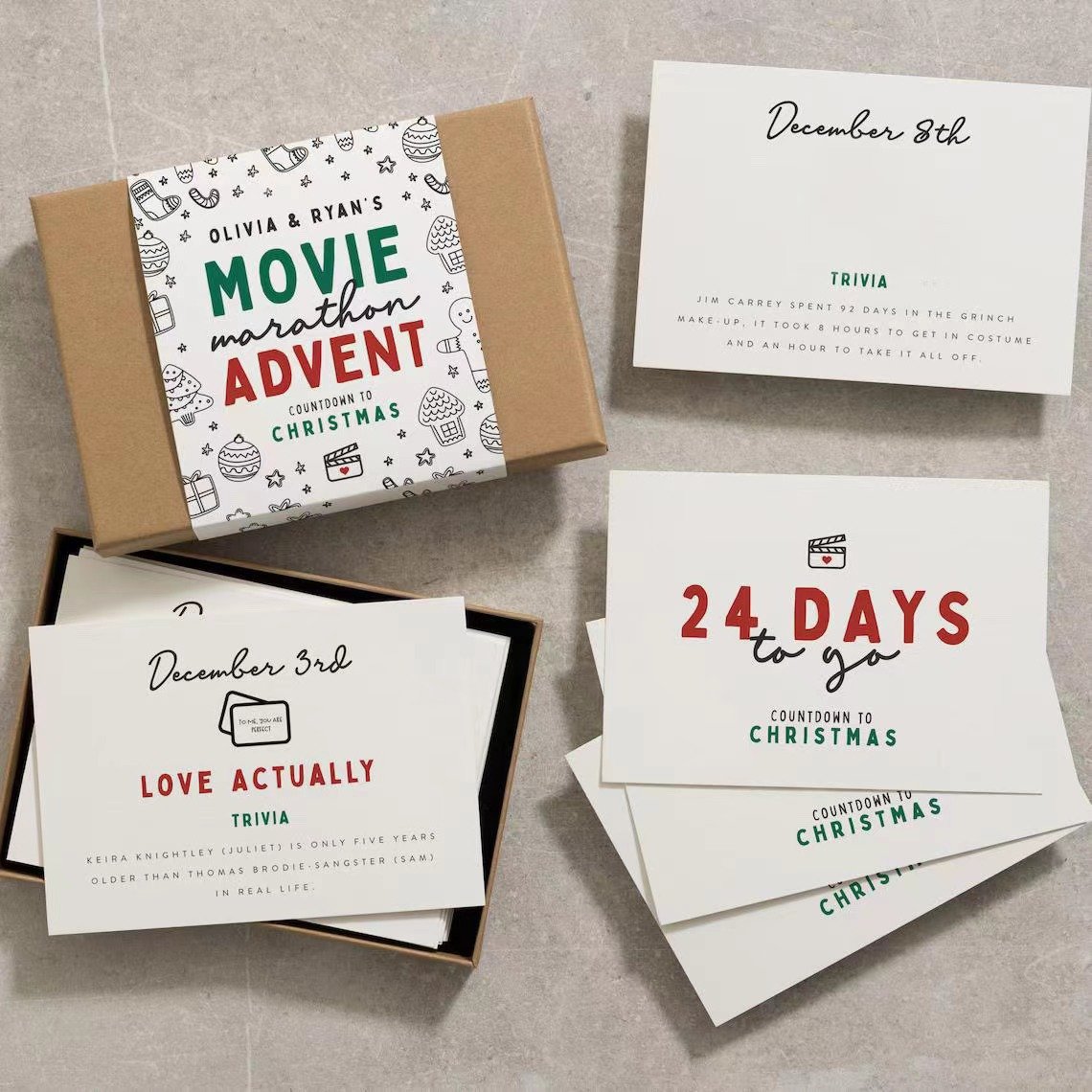 We have both music and movies and we have fun watching movies and starting new Christmas traditions to keep your Christmas from being boring.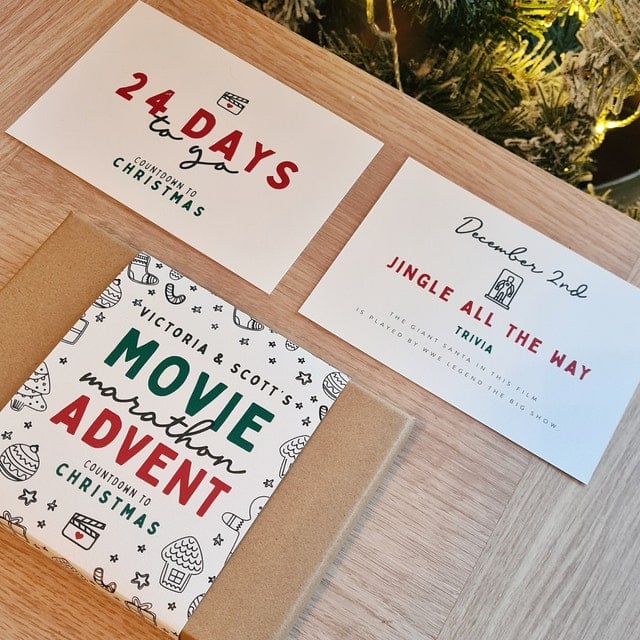 A lovely Christmas gift! These cards are not just for adults, they can also help kids welcome Christmas and bring them 24 days of continuous joy!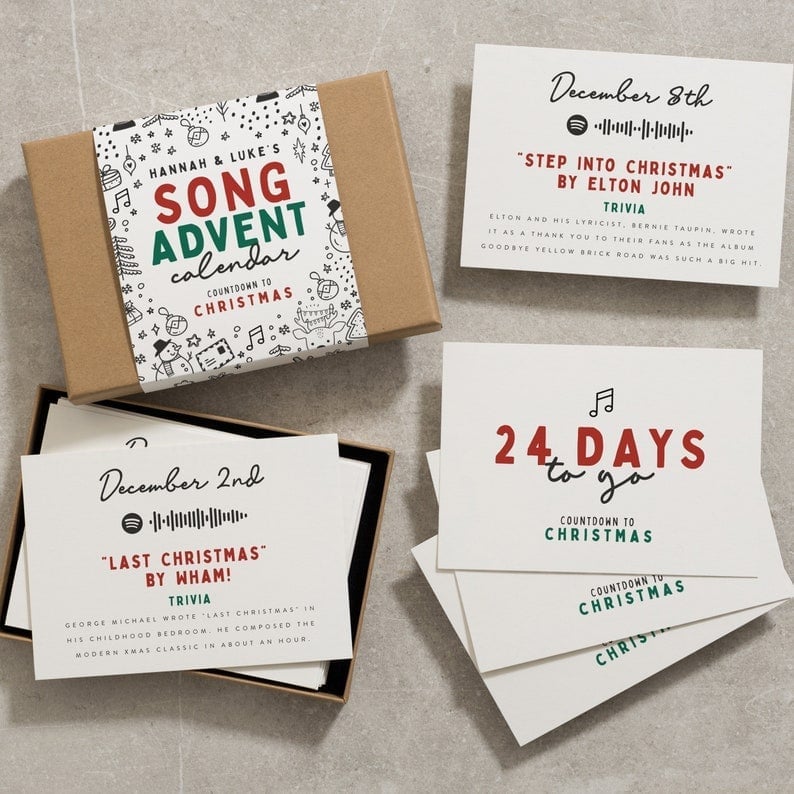 💖We have several different reusable advent calendars and are more than happy to add them to the mix. We only provide a list of movies/songs that you can watch, you need to find and watch it yourself on the web.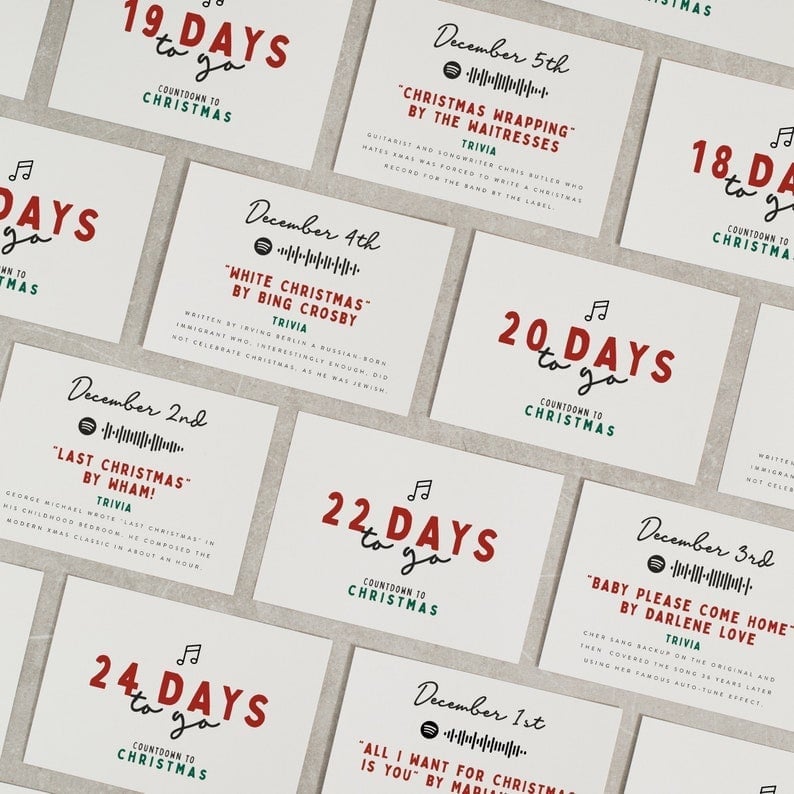 ✨Details
Materials: card
Size: 10*8cm
🎁Package includes:
24pcs*Christmas Advent card