A Heart-Warming Memorial Angel Ornament That Will Keep Your Loved One's Memory With You! Have you been looking for a special gift, something to remember a loved one that has passed? How about a luxurious, antique design angel wings ornament, prominently hung on your Christmas tree? Proud to offer a luxurious, memorial Christmas Ornament that is suitable for any time of the year.
The loved ones we lost will always be in our thoughts, motivating, inspiring and empowering us. We have created an original, classic angel wings ornament, engraved with "I have an angel watching over me and I call him Dad", as a powerful reminder of the impact this person had on our life.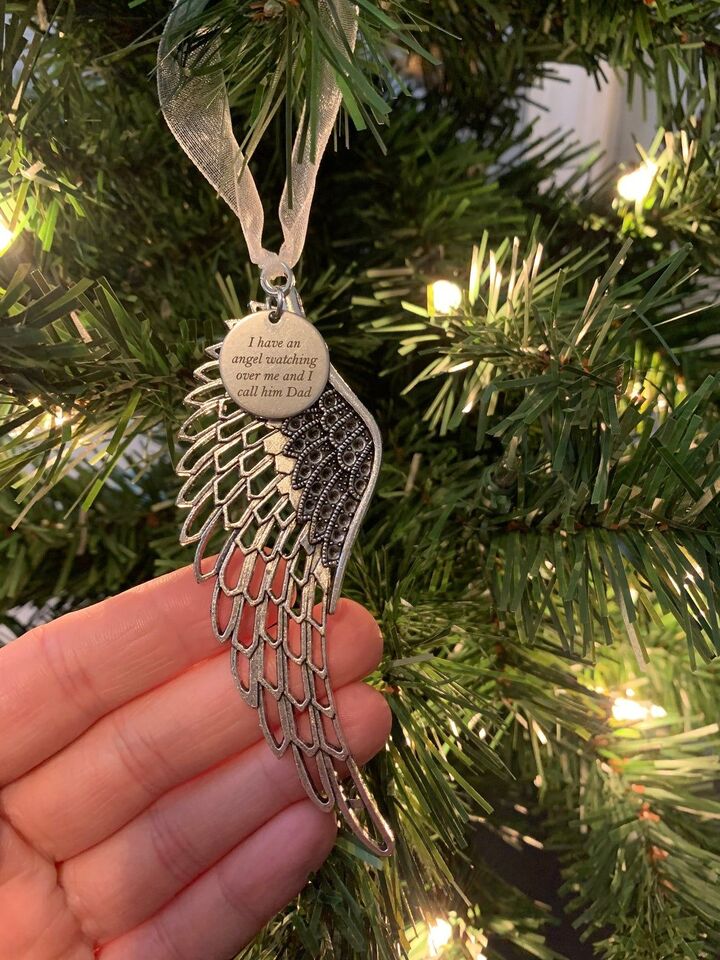 Why Choose The Angel Ornament?
Our memorial angel wings are displayed with an eye-catching white silk ribbon, making an elegant Christmas tree ornament that is easy to hang, or as a special stocking stuffer. Quality & Design Meet! Looks great from every angle, these exquisitely carved angel wings bells will stand out in any room decor. Combining quality materials, detailed manufacturing and elegant red velvet gift packaging, it is a sentimental memorial keepsake, which can be passed on from one generation to the next.