🍀Cat lovers rejoice!! We have the purrrrfect new addition for your lawn and garden!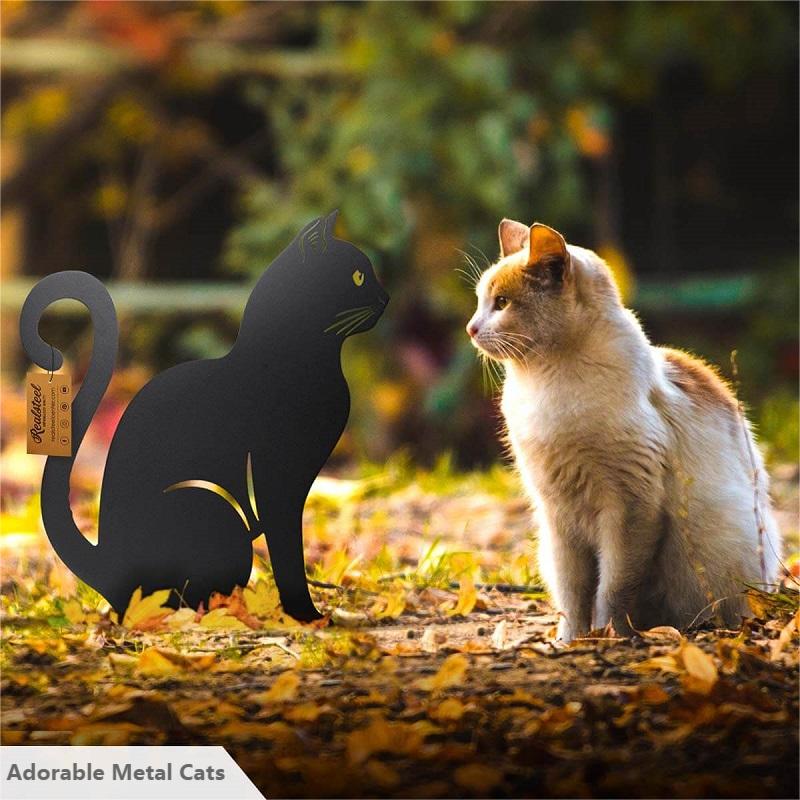 Wonders in the garden:Charismatic cats will make them smile when they see these delightful decorations in your yard or among the flowers.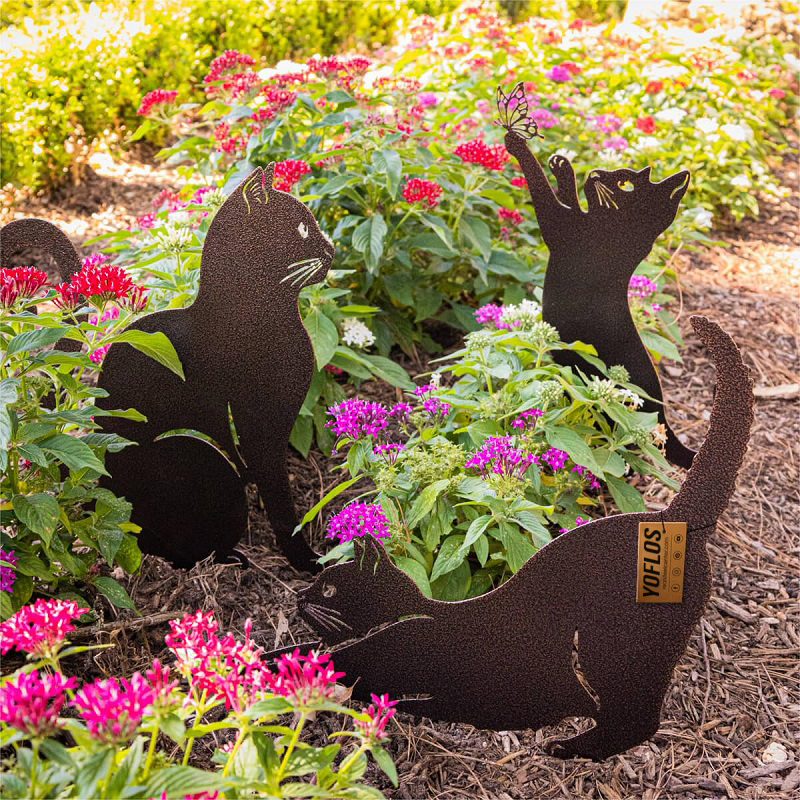 Special appeal for animal lovers: Do you have a best friend or relative who likes animals...especially cats? This unforgettable steel garden cat decoration surprised them. In the coming seasons and years, it will be there to welcome them.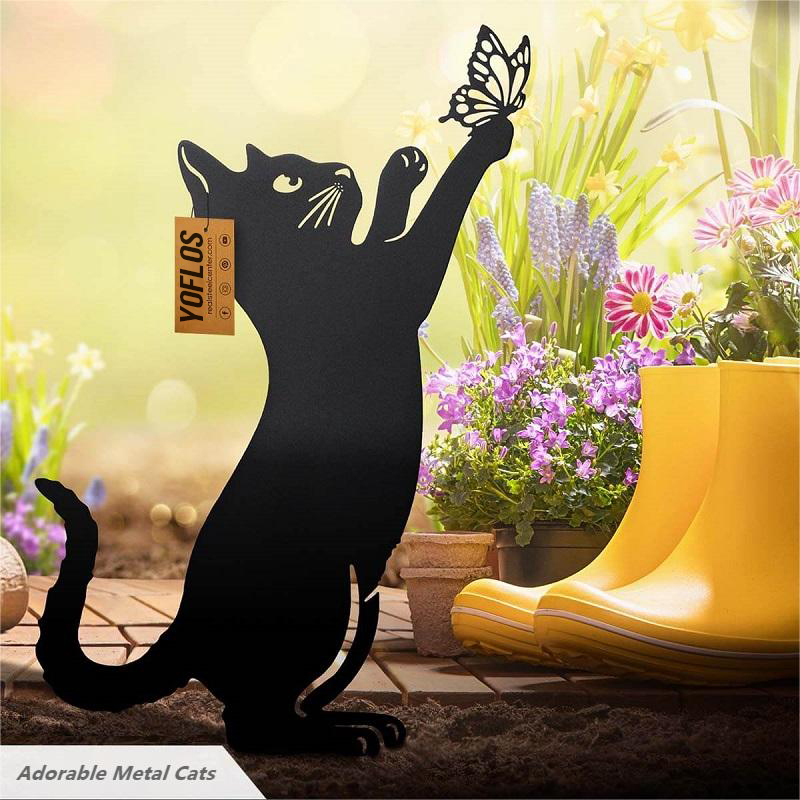 Indoor or outdoor decoration:Due to the weatherproof outdoor paint coating function, it can be displayed wherever you want without worrying about high temperature, sunlight, humidity and rain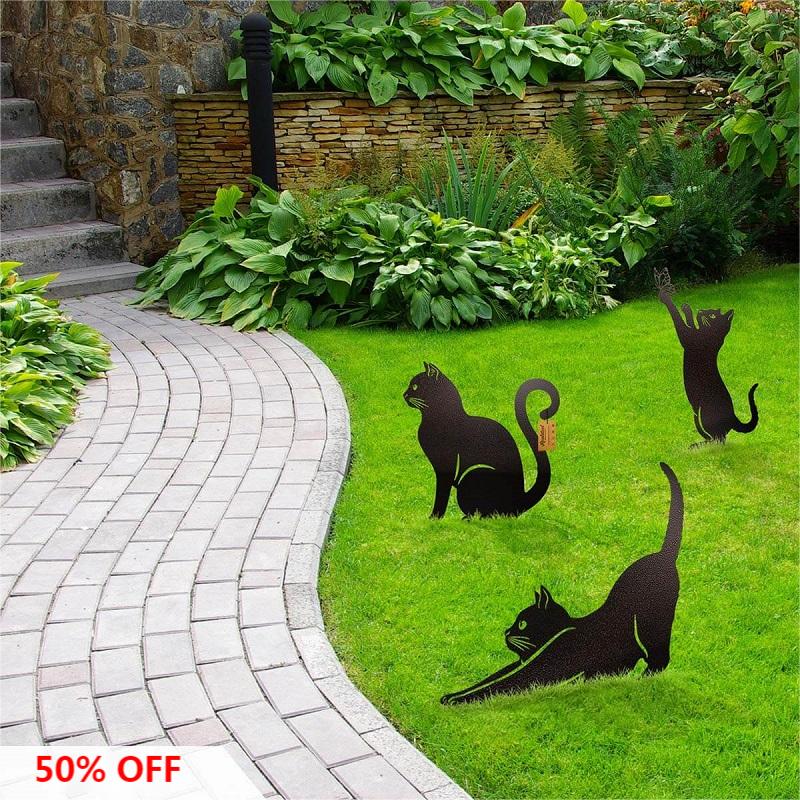 Easy to install: The charming cat silhouette has a sturdy and reliable ground plug, which can be firmly placed on the ground. You can place it anywhere you like, such as courtyards, doorways, corridors, etc.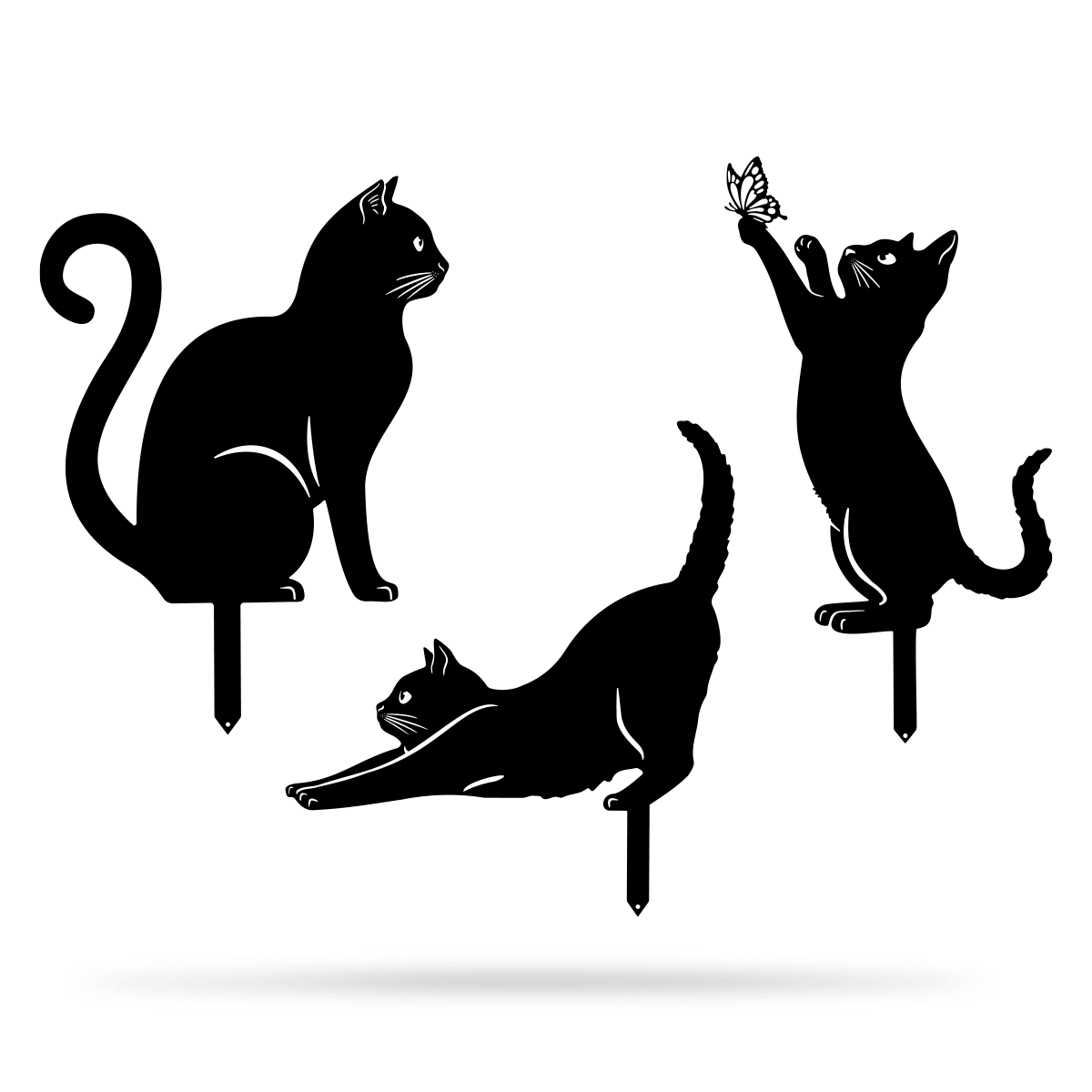 Our Adorable Metal Cats Decor Is Perfect For
Cat Lovers
Front Lawns
Flower Gardens
Vegetable Gardens
Walkway Decorations
Patios
Housewarming Gifts
Features
Three Unique Designs: Watchful Momma, Stretching Kitten, Playing Kitten
Sizes Ranging From (not including length of stakes): 10.5" to 15.5" Wide x 12" to 15" Tall
Built-In 3.5" to 4" Ground Stakes For Easy Display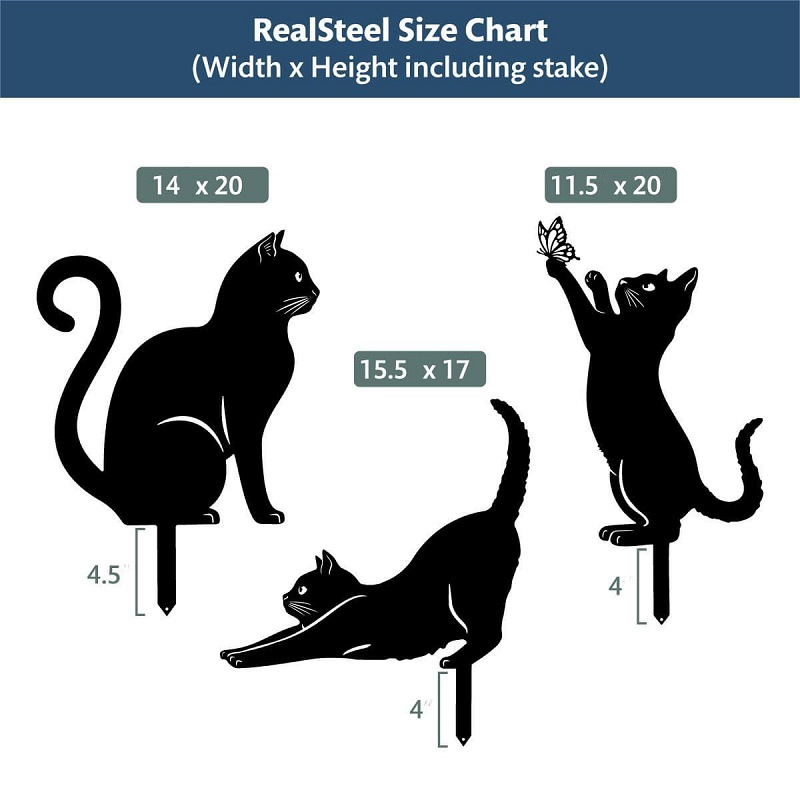 🎁It's a perfect gift for cat lover!