Your dog knows the path to your heart through its goofy smiles, warm snuggles, silly kisses, and doggy quirks. Your dog lights up your life! Our Solar Lights Outdoor Waterproof Dog Paw Lights are a beautiful reminder of the love and light your pup gives you.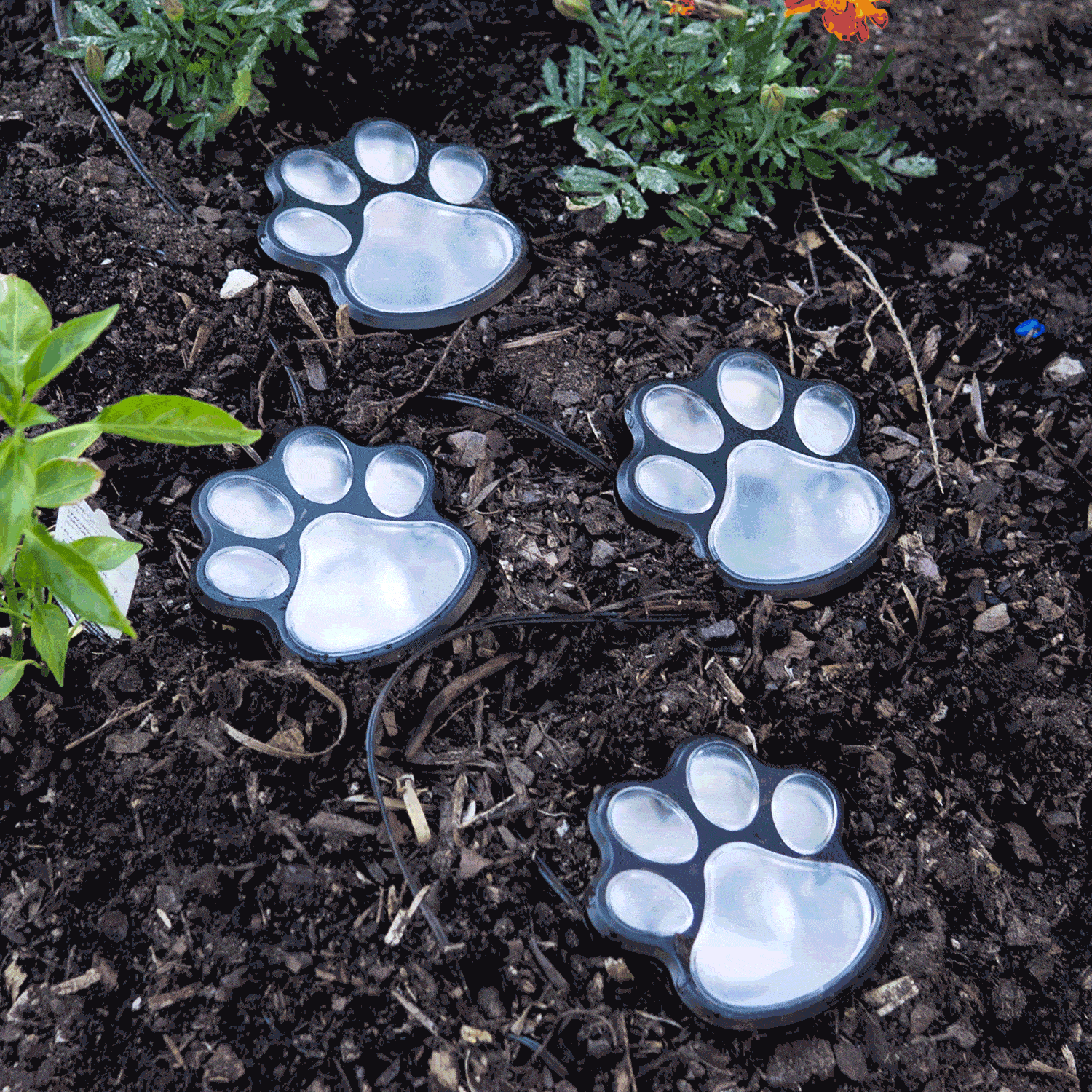 Simple, Easy installation out of the box! There's NO HASSLE because there are NO WIRES! Runs completely on solar power. Turns on at dark, off at dawn.
Save money on electricity when you use the sun. It's FREE! Plus... the batteries RECHARGE THEMSELVES through the day.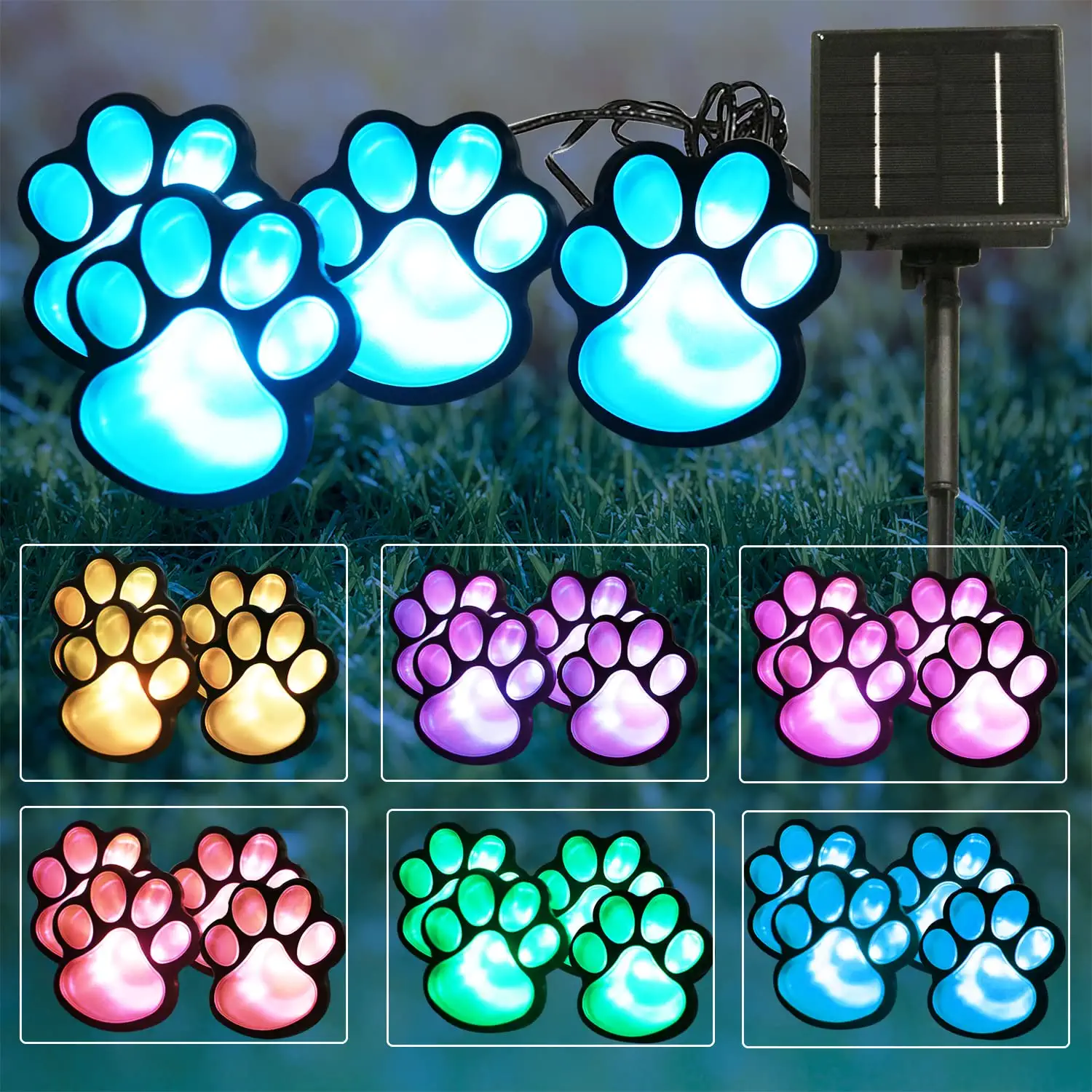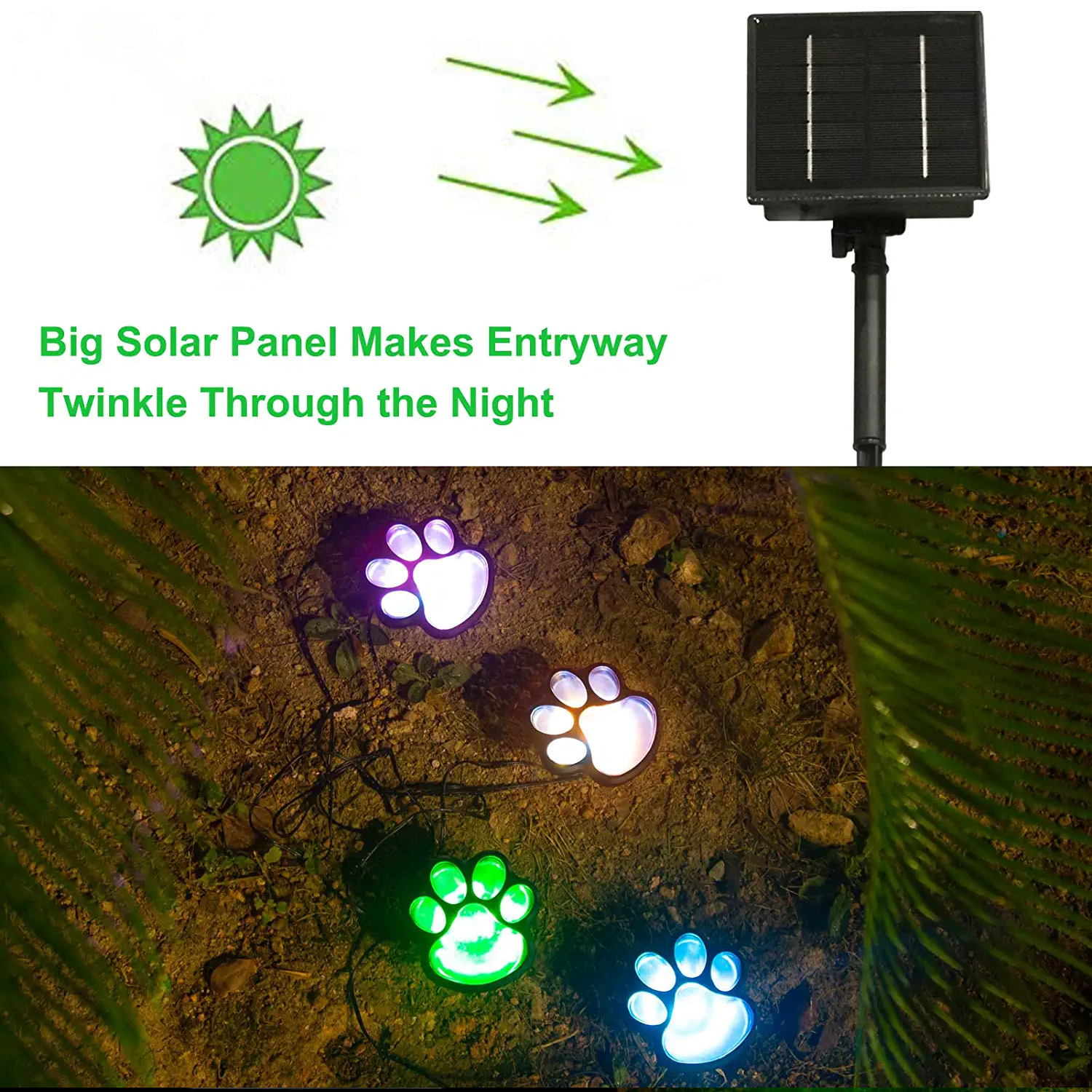 No worries about rain, snow, frost, or sleet. Rugged plastic construction gives the longest-lasting life of any LED lights on the market! Made tough and sealed tight.
Set of 4 lights, with cord between each paw. Four paw prints press into grass, each paw print light measures 3.5 x 3.5 inches.