💞Under the gaze of God, the two hearts are intertwined forever.
Wouldn't this make a great wedding or anniversary gift...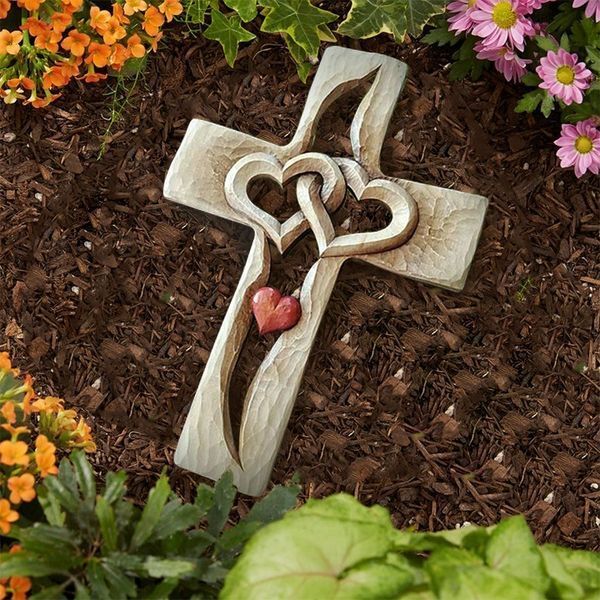 Intertwined Heart, Symbolizes Love That Never Separates.
💞What can it bring you?
E

ach cross is unique.

It can be placed anywhere and let God witness your love.

Intertwined heart, Symbolizes love that never separates.

It Can Be Placed Anywhere And Let God Witness Your Love.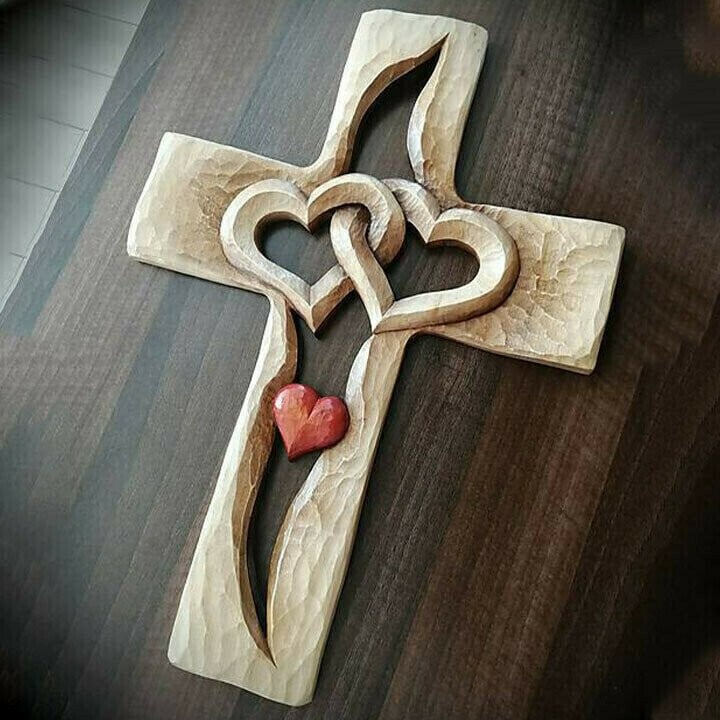 💕 Best Gift? Makes A Great Gift For A Couple! Perfect For An Anniversary, Engagement, Wedding, Valentines Day, Etc..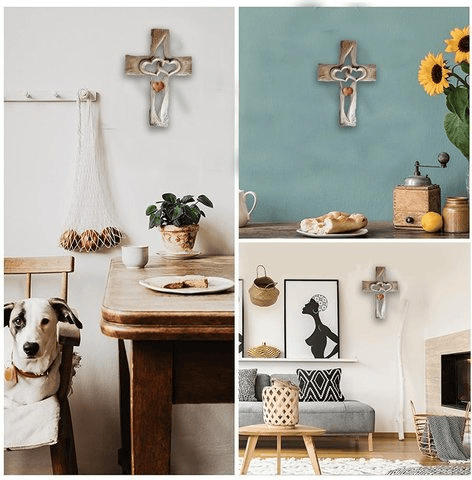 Size:
Height: 9.05 inches(23cm)
Width: 7.08 inches(17cm)
Depth: 0.31 inche(0.8cm)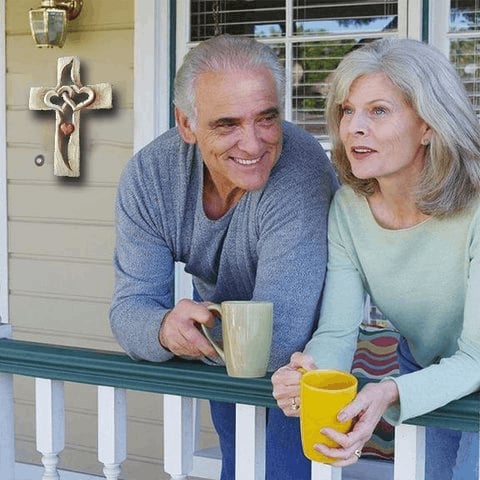 Material: Plane of wood
Process:Cutting
Package Includes: