Christmas without a mess? No way! Make it happen with this toy.
You'll be singing praises more often than Christmas carols once you see your toddler's unique and imaginative tree decorations. This simple design allows your kid to place it anywhere they like and arrange ornaments however they like. Stimulating children's creativeness was our last New Year's decision.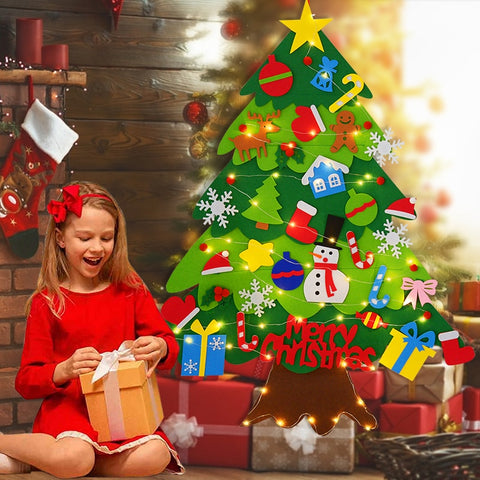 Our Santa brings more than just presents. He brings educational presents.
Decorating a Christmas tree or wrapping up presents is more than that. It is kids trying to match colors, find patterns, fit different sizes together, and, most importantly, have fun while doing so. These "tasks" help children improve their recognizing ability and logical reasoning.

✅ Improves recognizing ability, logical thinking, and fine motor skills
✅ Reduces anxiety, agitation, discomfort, and restlessness in toddlers
✅ Keeps your child engaged and motivated to create for hours
✅ Develops independence, creativity, attention span, imagination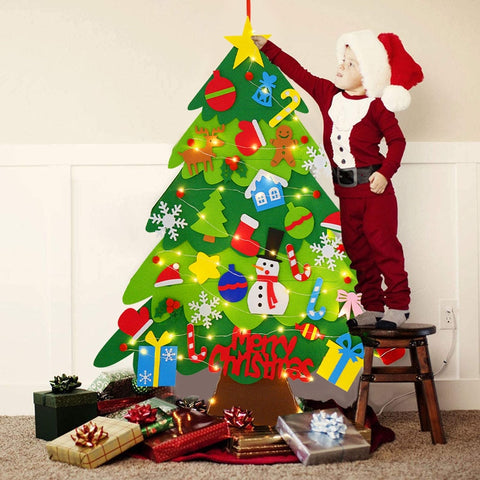 Perfect Distraction!
You won't feel like a Grinch for redecorating a Christmas tree late in the night after you've already decorated it with your kids the first time. Do it together! You get the big one, and they do the little one. Everyone's happy!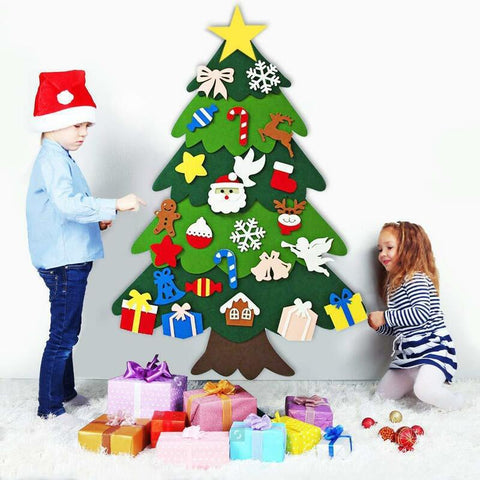 Holidays are a time when the whole family gathers around.
This Christmas tree will make you spend quality time with your kids and keep you engaged over the holiday season. Get everyone involved and decorate while the snow is falling and bells are ringing. Memories like these last a lifetime.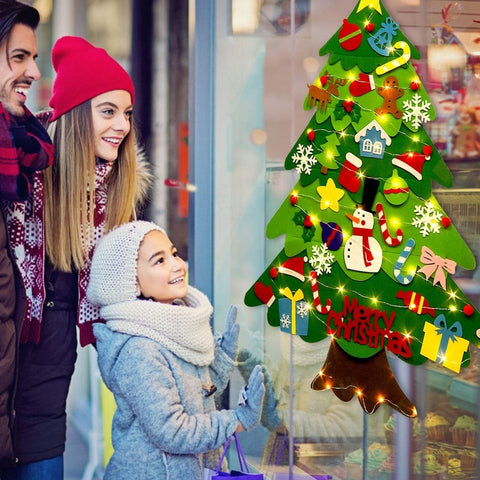 Christmas is no time to worry.
Unlike others, our Christmas tree is sturdy, compact, and easy to store and you will enjoy it year after year. Eco-friendly, non-toxic, odorless, and safe materials will make you enjoy the festivities rather than be concerned.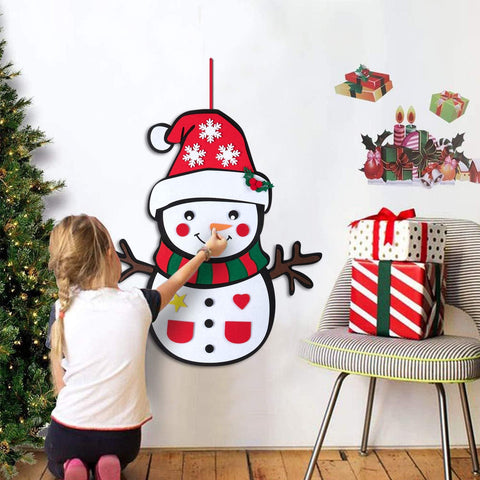 This Christmas, make your kid's biggest wish come true!