Our stain glass cat is the most attractive and beautiful of all that you met around
Owning a cat is good for your heart. They, in particular. lower your stress level and lower the amount of anxiety in your life. This is why most of the people love cats madly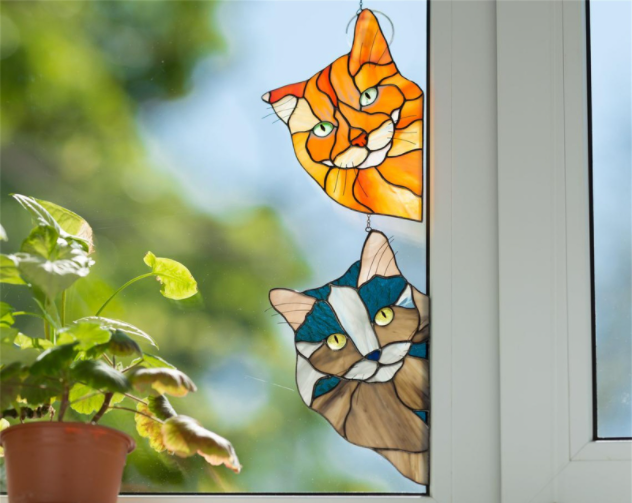 UNIQUE DECOR
This gorgeous stained glass suncatcher is a beautiful decor for your home. It will pass the coziness and peace to the entourage of your house. Please yourself or your loved ones with this lovely unique cat ornament suncatcher and keep in mind, he sees you!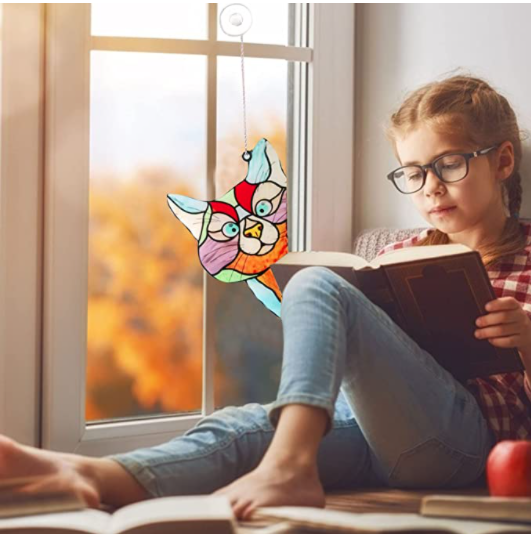 【Beautiful Piece of Art】
Cat eyes have been made with fused glass and look as real! This approach has been used for centuries by stained glass artists all over the world, specifically for decorating cathedrals, chateaus, and mansions.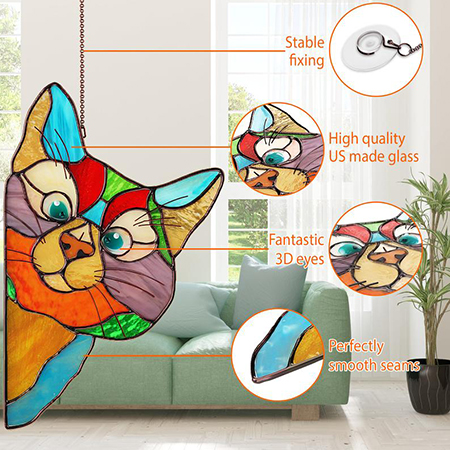 【Painted Dog Pendant】
If you are the owner of a dog. Or just someone who loves dogs. Then you can use this pendant to show others how much you love dogs.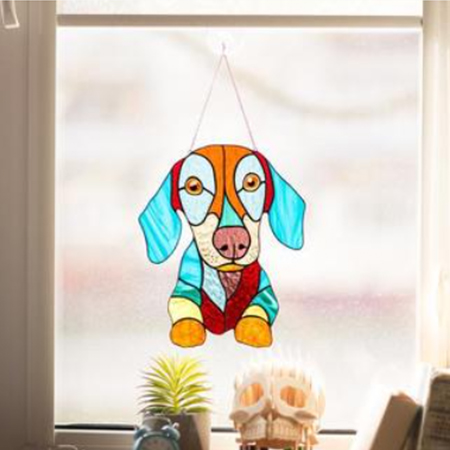 A GREAT GIFT
The is a great gift for your friends, family, loved ones as well as yourself. Whatever the occasion is - an anniversary, birthday, baby shower, Christmas - our stained glass masterpiece would be a great embellishment to it. Simply imagine how the Cat suncatcher sugar-coats the window!
Product display: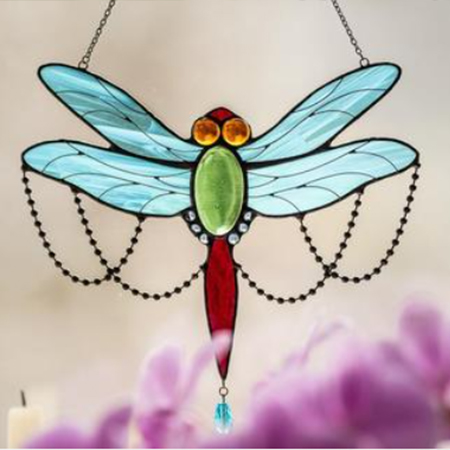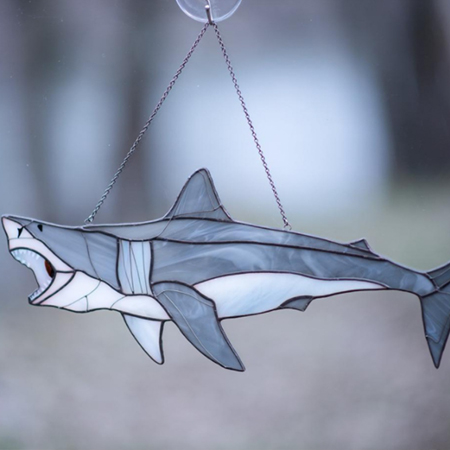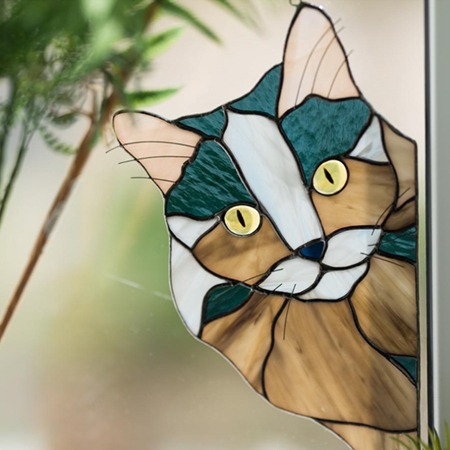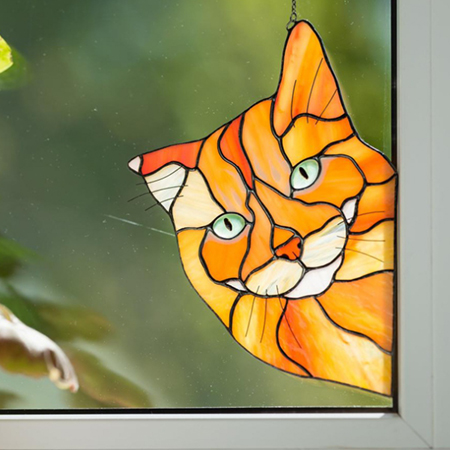 【EASY TO INSTALL】
Stained glass cat window decorations are equipped with suction cups and chains. You can install it anywhere you like. It is best to install it on the edge of the window so that it looks like a stained glass cat is peeking out of the window