💖 It already helped me already with my anxiety, definitely worthwhile if you need a bit of comfort through the day.
A heart is ready to give a hug to someone in need and let someone know you are there for them. Perfect gift for someone you care about.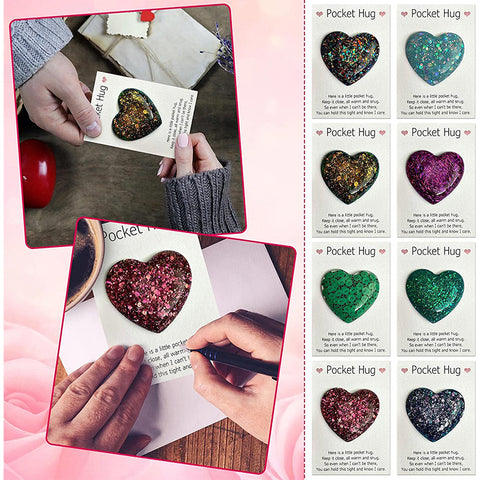 💖Each greeting card has a blessing at the top and you can also write the words you want to express underneath. The heart carries a message of encouragement and fits in your palm or pocket and will bring a smile to the person you care about.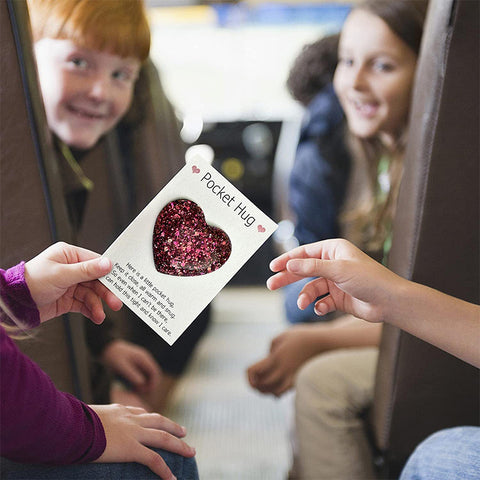 ⭐It's such a small little gift but shows a a huge amount of care that you have for an individual that you want the to have a hug from you when they can.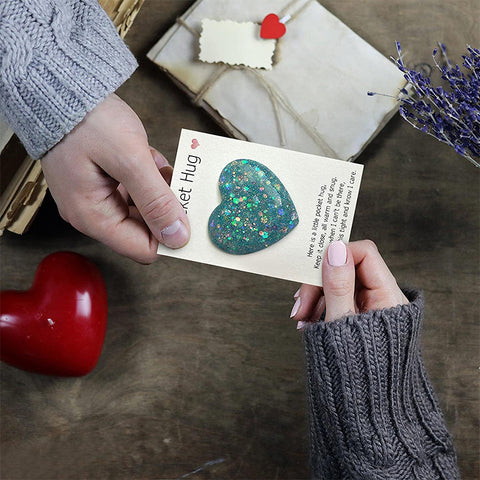 HOW TO USE:
There is a layer of adhesive on the back of the heart, you can tear it off and stick it on the card and give it to your friends or family.
SPECIFICATIONS:
Material: Glass and paper

Color: pink, blue, purple, green, colorful

Pocket Hug Heart Size: 3.9*4.2cm

Greeting Card Size: 8.5*5.5cm
PACKAGE INCLUDES:
1 x Pocket Hug Heart

1 x Greeting Card