Use this heritage star to light up your walls and make your walls more creative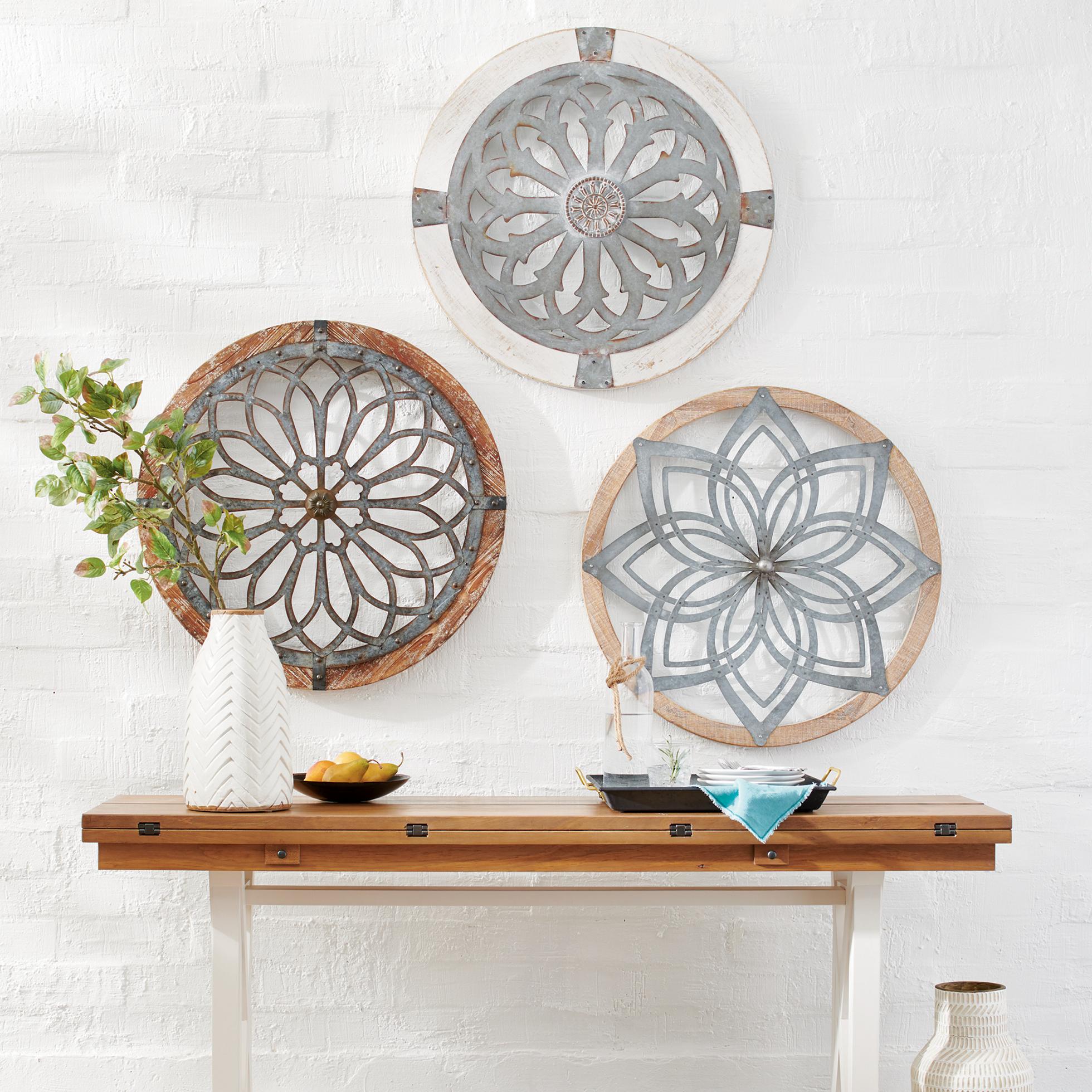 Mix up your wall decor look with the mixed materials of our Heritage Wall Art. A striking departure from paintings or prints.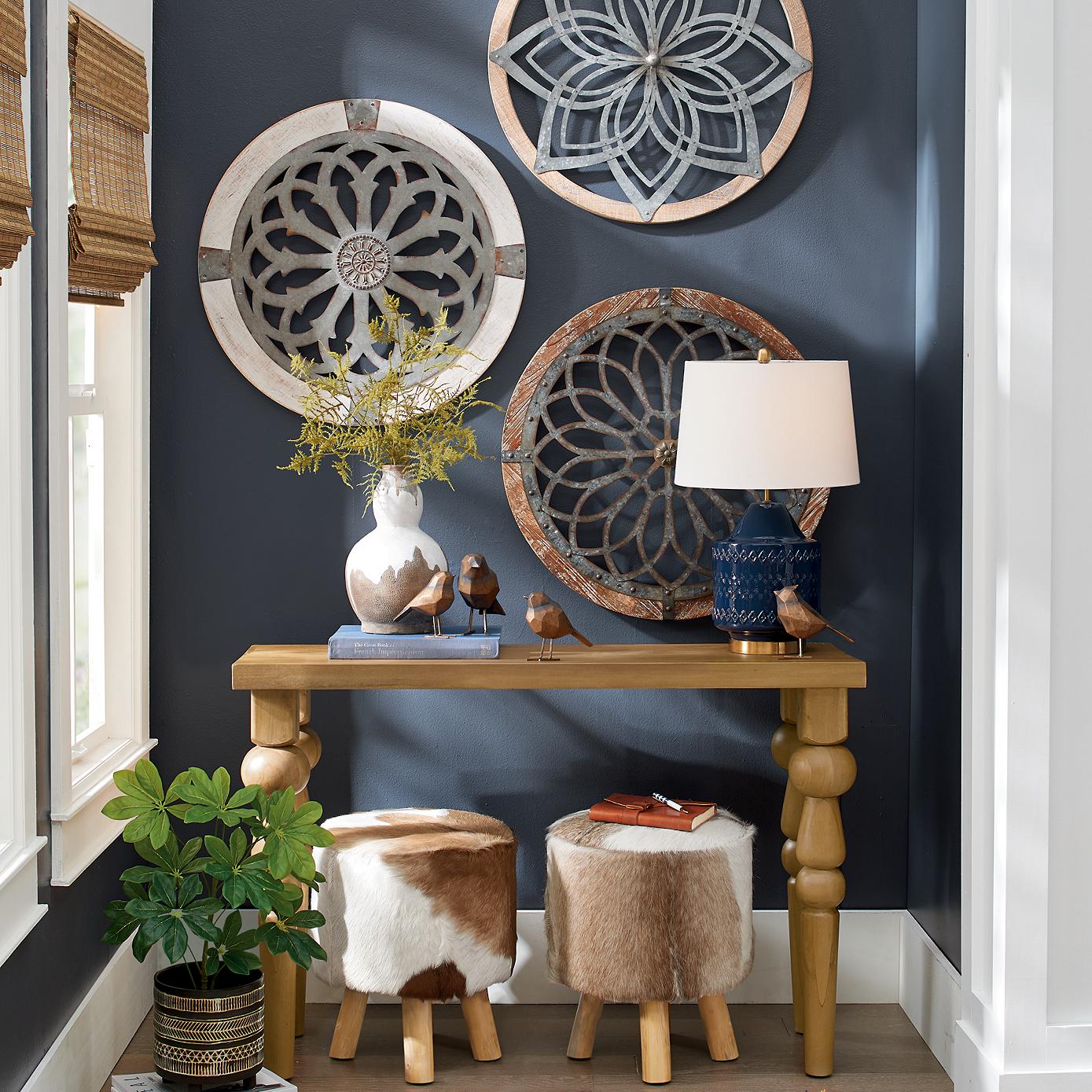 Creatively balances substantial frames and the intricate, open patterning within, cut from metal.
Product Details:
Product Name: Heritage Round Wall Art
Material: The disc is wood and the middle is metal. Entirely handcrafted; premium materials and uniquely designed flat finishes
Diameter: 16-1/2" dia.
Features:
Metal decorative wall medallions
Architectural vibe, intricate patterning
Versatile for many decorating styles
Proportioned for making an impact
Ready to hang: incorporated keyhole