🐦

When the Bird Feeder is working, the birds will whistle.

The lid ridges lifts up so mesh bottom can be filled with bird food.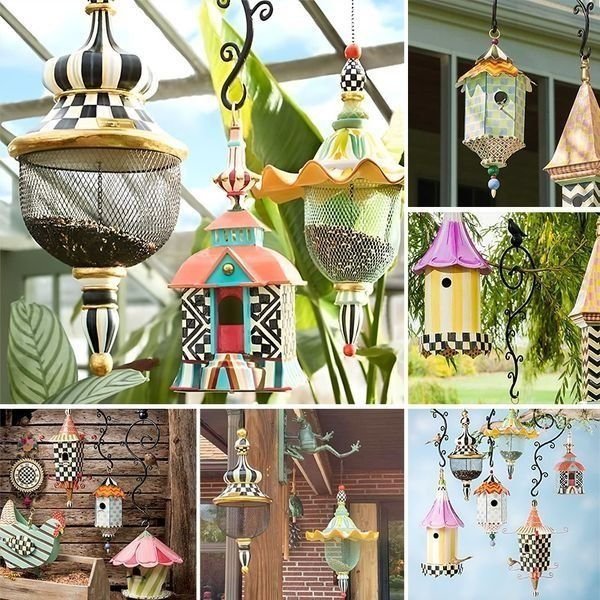 🐦Create an upscale community for your native birds and add a little charm to your outdoor world by calling these beautiful painted bird cages home.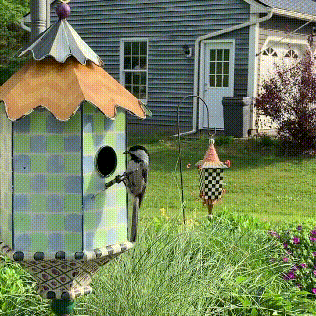 🐦If your family and friends love their birders, this is a great gift to get them a front row seat from the comfort of their home.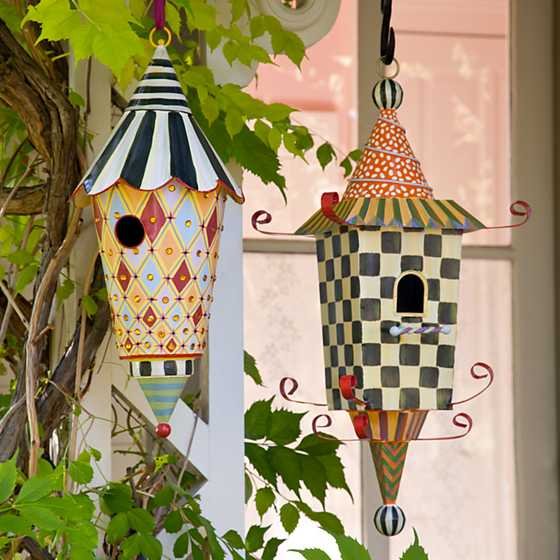 🐦 Our hand-painted bird feeders are made of durable metal and resin that are very durable outdoors and will last for years in the rain and snow.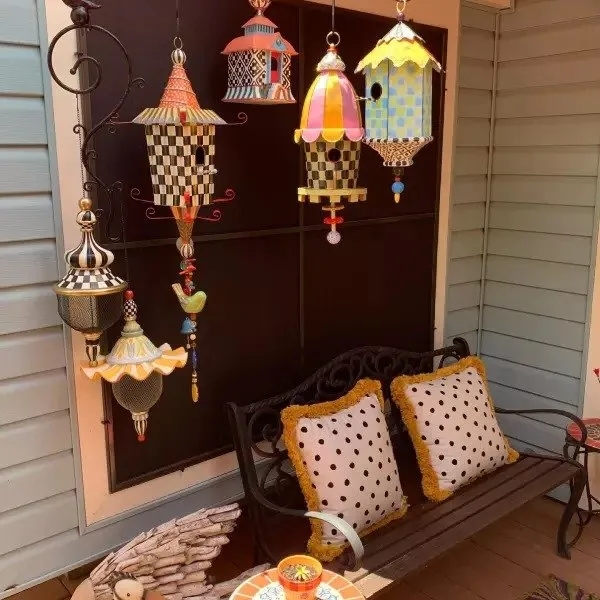 ✨why do you like it✨
Weather and rust resistant decorative birdhouse garden ornament, 100% premium powder coated iron, hand painted with beautiful details and textures, feeder can be attached to any porch perch or tree.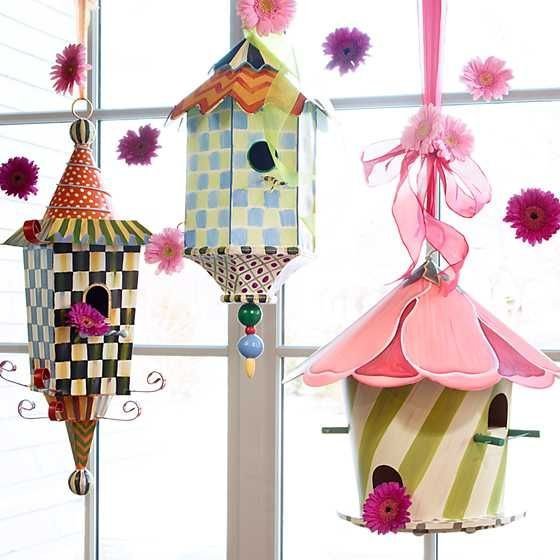 ⭐DIMENSIONS⭐
Feathered Nests Bird Feeder:7'' H x 4'' W x 4'' D
Courtly Check: 7'' H x 4'' W x 4' D
Flyer's Folly Birdhouse:7.5'' H x 3'' W x 3'' D
Bird Villa:6.2'' H x 3'' W x 4=3'' D
Pagoda Birdhouse:6.2'' H x 3'' W x 3'' D
Morning Glory Birdhouse :6'' H x 3'' W x 3'' D