Do you like Italian Style Bistro? Let's Change Your Backyard into Italian Bistro with the Patio String Lights


Buy Some For Decorating Your Home To Cheer Up Your Family Or Buy Some As a Gift For Your Neighbor Or Friend To Make You Two Be Close. What a Happy Things, Isn't It?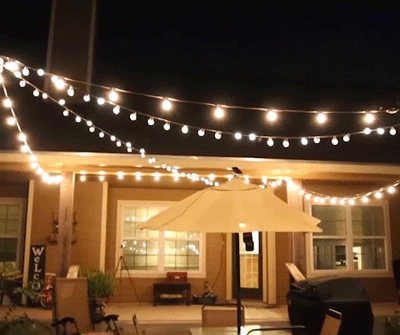 Solar globe lights are designed with a larger light-emitting chip which is bright and energy-saving. In addition to warm white, it also comes with 3 other multicolors to suit your needs.

Get Multicolored and Warm White solar globe lights at the same time! gives a solution for those who hesitate to buy warm white or multicolored Christmas lights. And This solar globe lights are equipped with 24mm diameter crystal globe bulbs, which are bigger and brigher than others (only 16mm).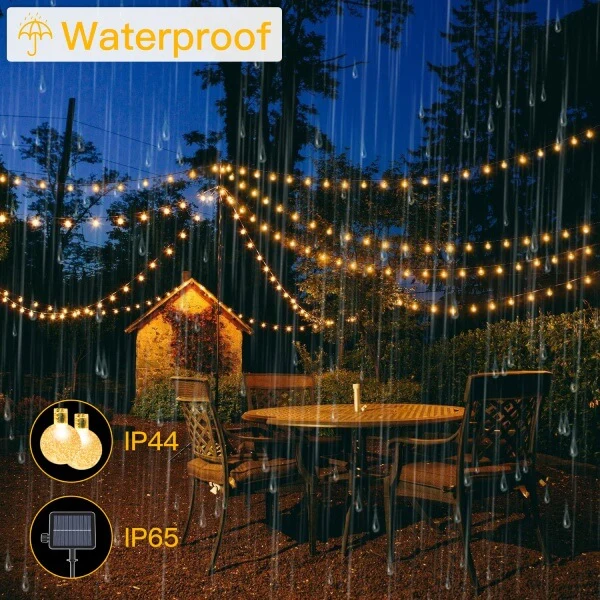 The solar twinkle lights come with 11 modes: 4 steady-on(warm white and 3 mixed RGB colors) and 7 twinkling modes. You can easily change the lighting mode by pressing a button on the remote or on the solar panel.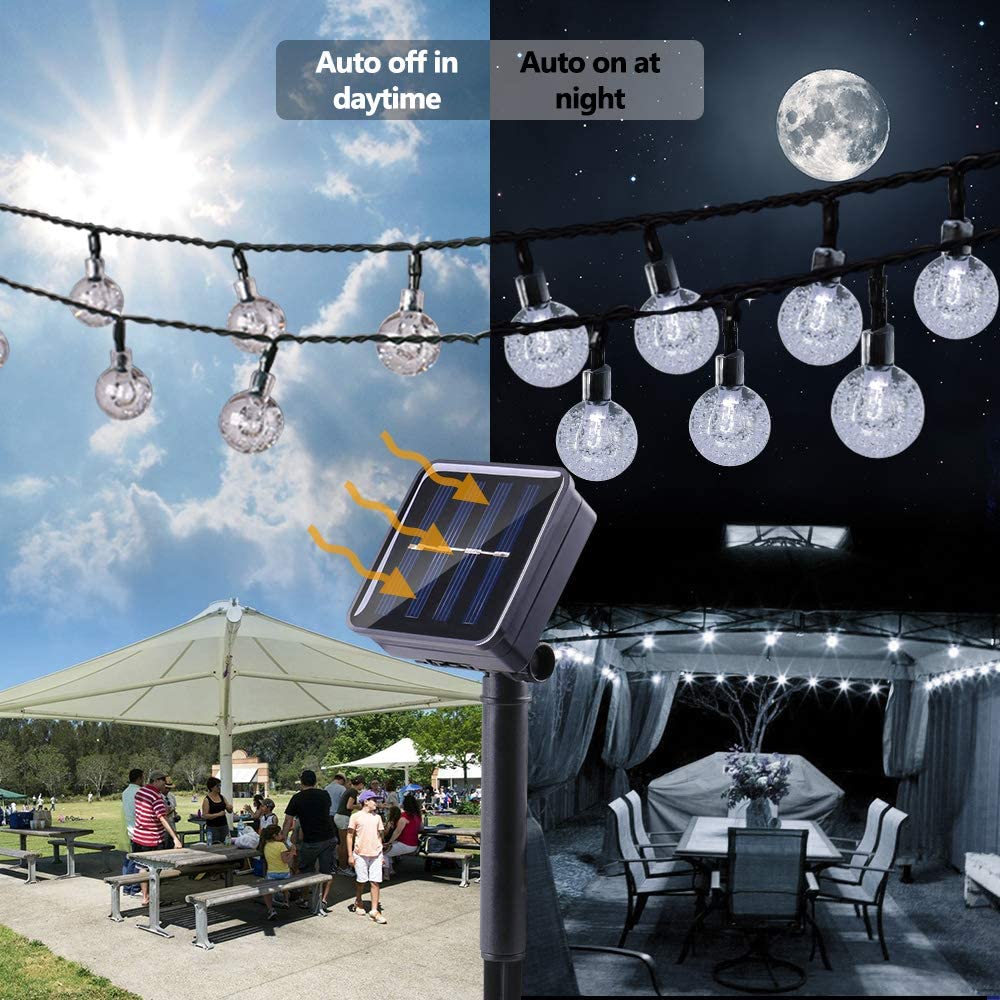 Ollny Solar Fairy Lights use a 4.5" x 3.7" solar panel, which is larger than other solar panels and converts more solar energy in less time, keeping your solar string full of electricity every day.
They use 3.7V1200mAh lithium battery for power storage, which has a larger capacity to ensure that the solar light string works for a longer time, and they adopt a charge and discharge chip protection to make the battery life longer.
Size:
16FT=5M
31FT=9.5M
39FT=12M
75FT=22M
Specification:
– Color: Warm White/Colorful/White
– Power Source: Solar Powered
– Number of Lights: 20/50/100 LEDs
– Dia of Bulbs: 1.8cm
– Charging Time: 6-8 hours
– Working Time: Steady on Mode: 8-10 hours ( Depending on charging condition and temperature. )
– Solar Panel: 2V 100mA
– Rechargeable Ni-MH battery: Class 1.2V 400mAh
– Switch: ON/OFF & MODE
– Number of Lights: 200LEDs
– Dia of Bulbs: 1.8cm
– Charging Time: 6-8 hours
– Working Time: Steady on Mode: 6-8 hours ( Depending on charging condition and temperature. )
– Solar Panel: 2V 150mA
– Rechargeable Ni-MH battery: Class 1.2V 600mAh
– Switch: ON/OFF & MODE
What You Get:
– 1 * LED Solar Globe String Lights
– 1 * Solar Panel
– 1 * Ground Stake
– 1 * User Manual