🏘️Hello classmates, it's almost graduation, will you miss your dear classmates and teachers?
💗This listing includes a set of 8 handmade graduation wish cards designed for your party guests to leave a special message for the graduate.💗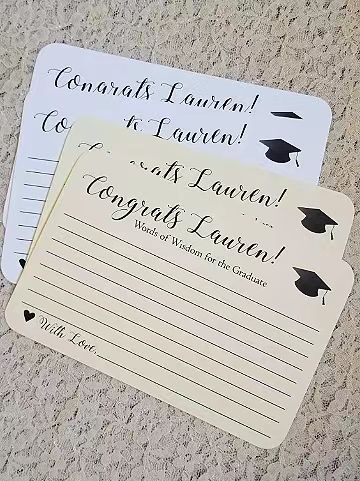 💗It's the perfect addition to any graduation party and a great gift for graduates as they can read special messages from loved ones.💗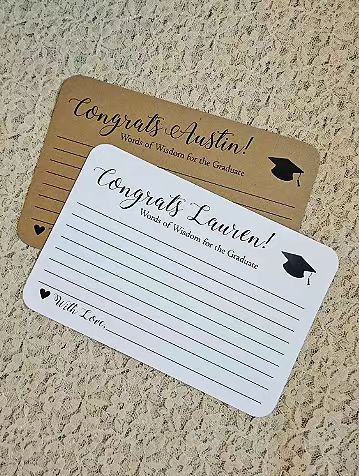 💗This graduation guestbook is perfect for your family and friends to leave messages, advice or memories for the graduate.💗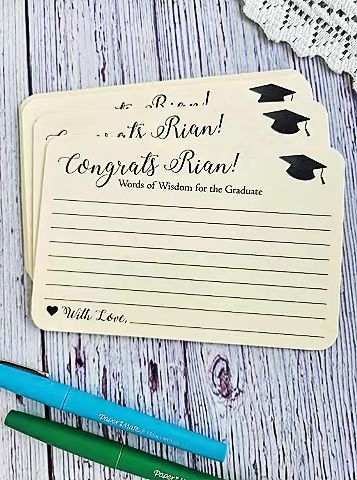 💗It will also be one of the most precious memories you will look back on later in life.💗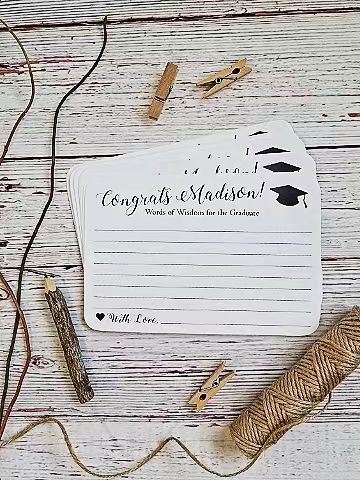 🎉What's the hold up, don't let yourself or a good friend have regrets about your graduation season!🎉🎄✡️💍👰💒🥳
---
💨 Product Details:
🖐️ Handmade
🛠️Material: cardstock
📐Size: 4 inches x 6 inches
💨 You will receive:
💌 One Graduation Wish Message Greeting Card in the same colour (8 cards)
💨 Notes:
💌1.This message card has a message note on the front and a blank side on the reverse.
💌2、The colour of your monitor and the actual ornament may be slightly different. This is due to a difference in hue and is just a natural part of handmade items.
💌3、Please allow 1-5 mm error due to manual measurement.