💫Have you ever seen a bento box like this? -✨Collapsible lunch box✨
---
🎈It is a great convenience to our lives.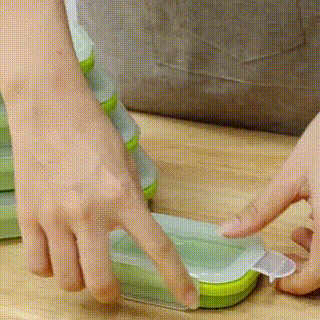 🎈Its foldable, lightweight and portable features have become a good helper for outdoor travelling and school/work!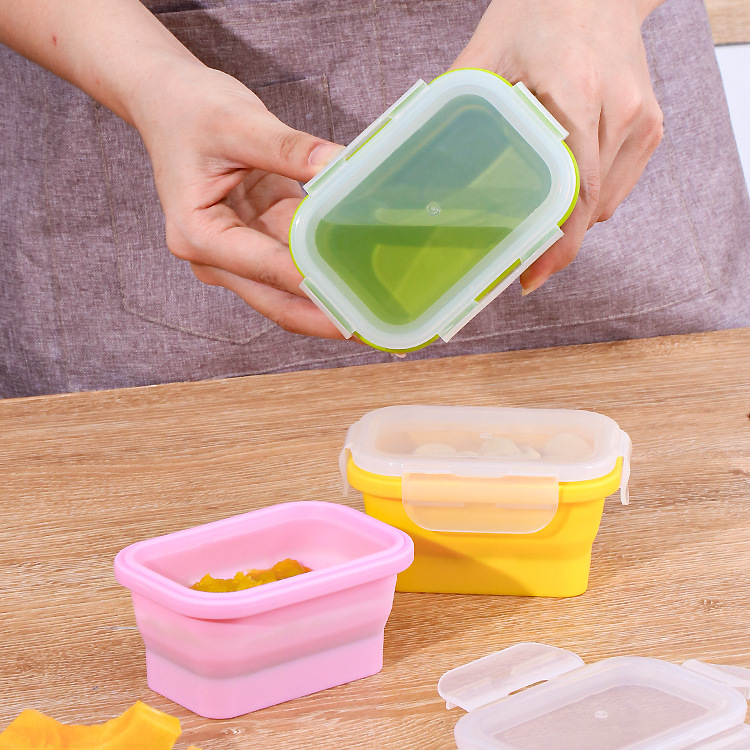 🎈The traditional lunch box is too large, while he folded will be three times smaller, easy to carry.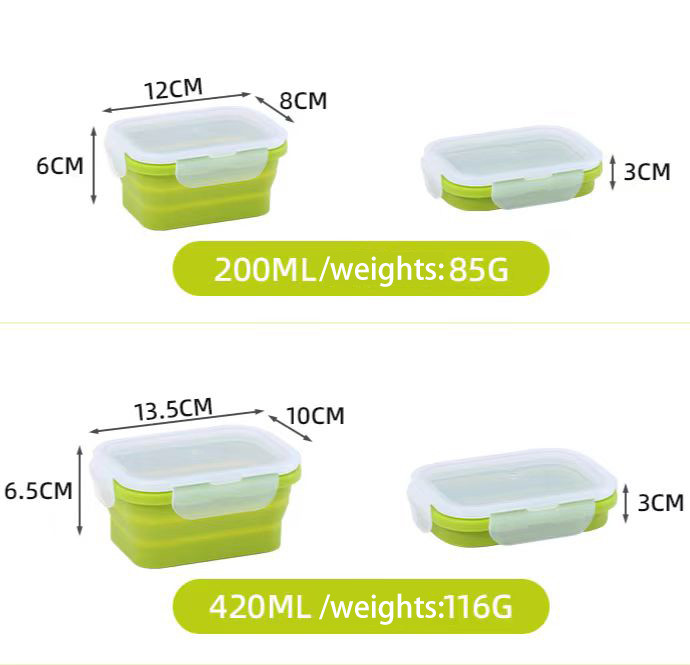 🎈Also, it is made of food-grade silicone material and can be used for microwave heating.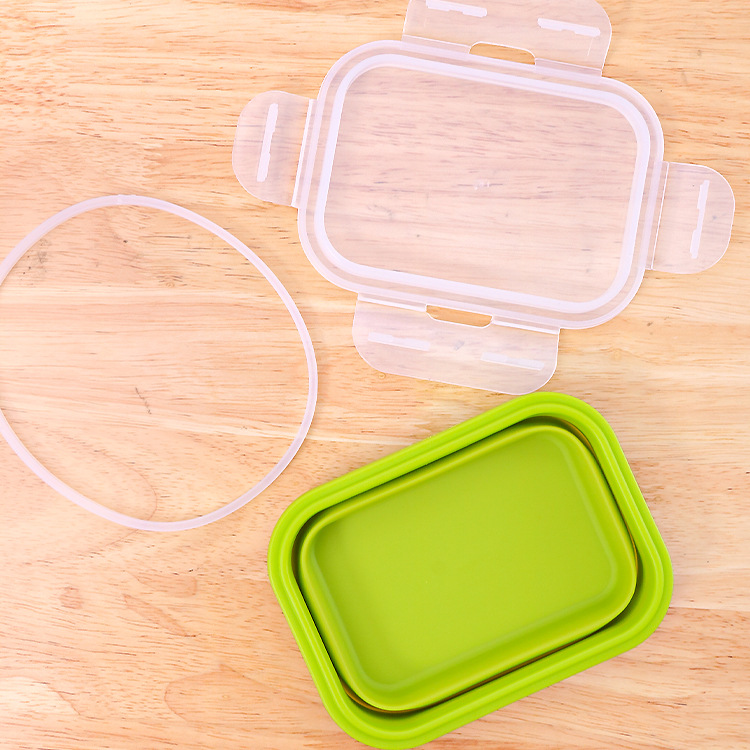 🎈In addition, it has two capacities, so it's fine for fruits, milk powder, and bento. Choose your own capacity size according to your needs!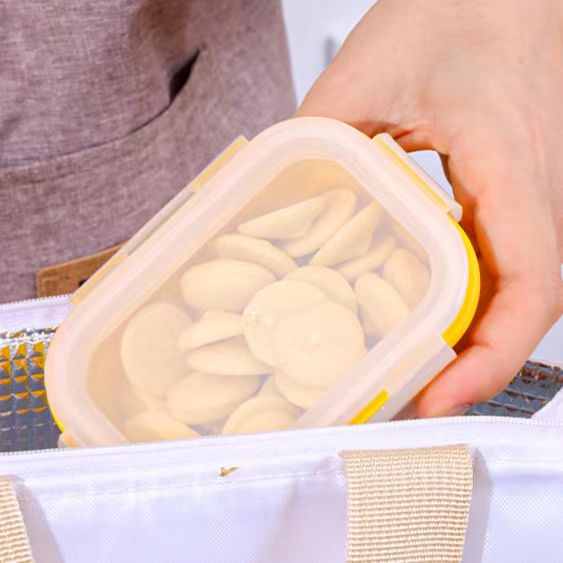 🎈What are you waiting for, clean pick your favourite colour and size!
---
💨Product Details:
🛠️Material: Silica
📐200ML:4.7*3.1*2.4 inches
420ML:5.3*3.9*2.6 inches
💨You Will Receive:
💌Silicone Bento Box
💨Notes:
①When using microwave oven to heat up food, please pull up the air plug.
②The lid needs to fit perfectly to ensure no leakage, please do not shake it vigorously.
③Do not use knives or other sharp objects on the surface of silicone products.
④Wipe with a cloth or paper towel after washing to avoid water stains.
💌Due to differences in the reflection of colors from different displays or lights, backgrounds, etc., the image may not reflect the actual color of the product.
💌Due to manual measurement, please allow 1-5 mm error.