🤣Bout to stir up some shit wooden spoon.These funny spoons make the perfect gift for any occasion!!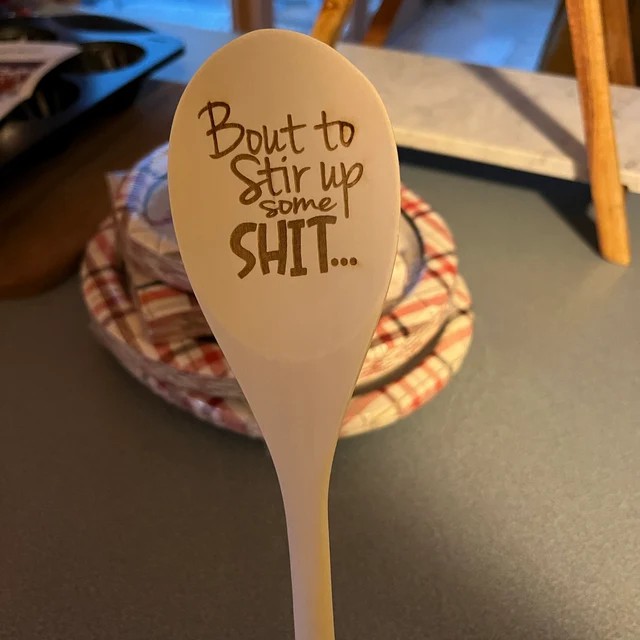 A play on the words Bout to stir up some shit. It's a funny joke. We will all have a better idea of what to make for dinner.😂 It makes the family atmosphere more joyful.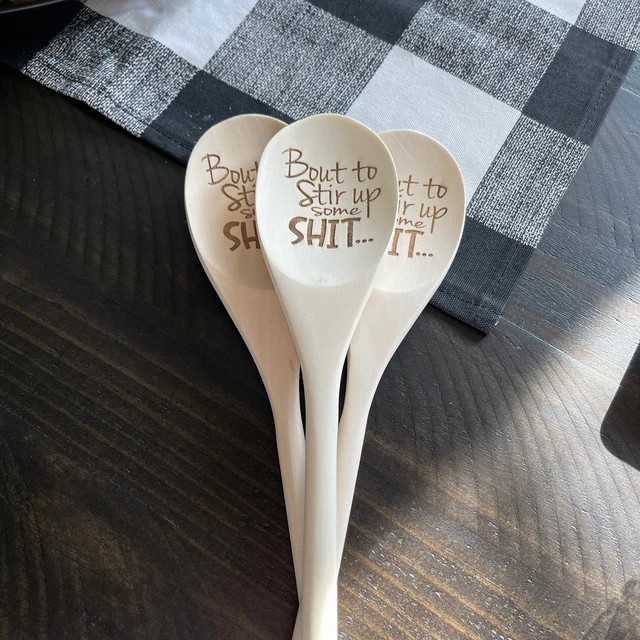 🎁It's a lovely little gift for anyone since everybody uses a wooden spoon and you can never have too many.
💖These are perfect for the person who is always "stirring the pot",like your Grandpa, Grandma,Dad, Mom,Chefs & more!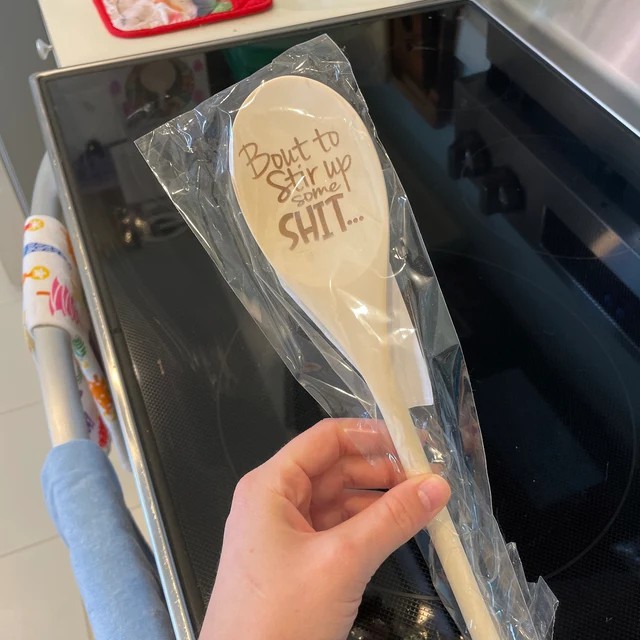 Although the spoon is completely food safe, it is thoroughly hand washed like any wooden spoon and can be used for many years.
✨Product Measurements
Handmade
Materials: Wood
Size: 12" (30.5cm). Bowl is 1.6ins (4cm) wide.
💝Package includes: